JH up 25-13

JH football team up 19-13 with 3:10 left in first half.

As we prepare for our JRH game in Richland Springs tonight we want to highlight our standouts from last week!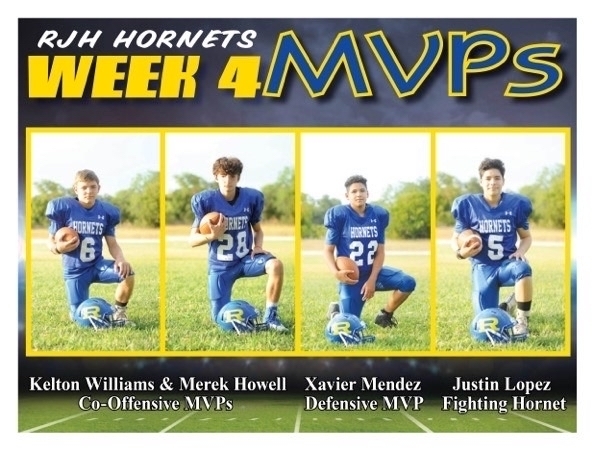 We have received our 2019-2020 yearbooks and have distributed them to our elementary students this afternoon; secondary students will get their copy tomorrow afternoon. If you have not yet paid for a yearbook but ordered one, the cost of the yearbook is $40. Also, we did order a couple of extra yearbooks - those cost $40 each and can be purchased at the school on a first come first serve basis.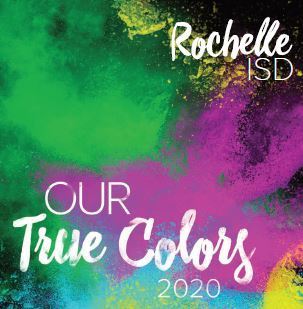 Varsity girls win in 3 straight.Great job girls.

Varsity girls won first set 25-15. They are up 7-6 in the second.

JV girls lost second set. Played hard. Go Lady Hornets.

Volleyball girls are taking on Zephyr tonight. JV lost first set. They are down 5-2.

The Lady Hornets JV/Varsity Volleyball squads traveled to De Leon and both groups fell short but played very well. Keep working hard ladies - we are proud of you all and proud of your efforts. Shout out to McKenzie Hill with 9 kills and 7 blocks.

Tonight the Rochelle Varsity Football team took on Gustine in a competitive game but fell short 52-37.

As we prepare for our last Non District game we want to highlight some Varsity stand outs.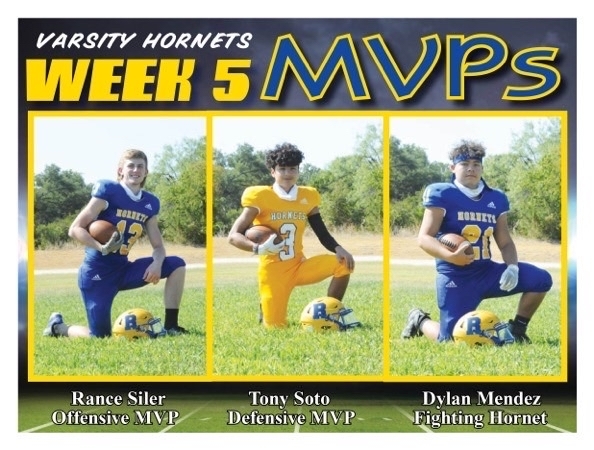 As we prepare for our last Non- District game we want to highlight our last week stand outs.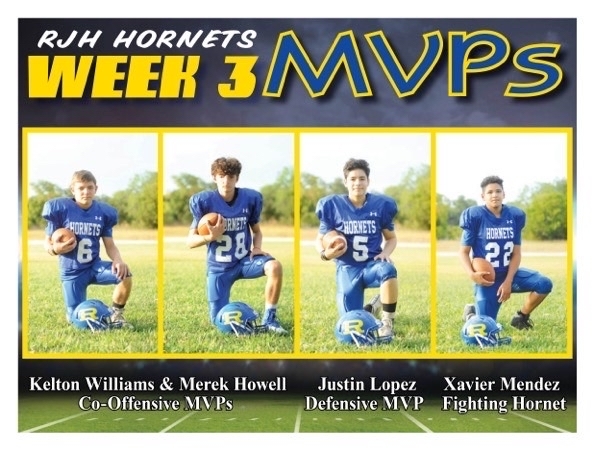 To protect the safety of our students, teachers and community Rochelle ISD has decided to postpone our annual Community Day for 2020-2021 school year. Thank you for your understanding in this matter. #ChooseRochelle

Picture Day is scheduled for tomorrow in the morning. Students received order packets from their teacher; the front office has extra packets. Pictures can be ordered directly from Photo Texas by going to
http://www.online.phototexasphotography.com
and using the school code: PTPUC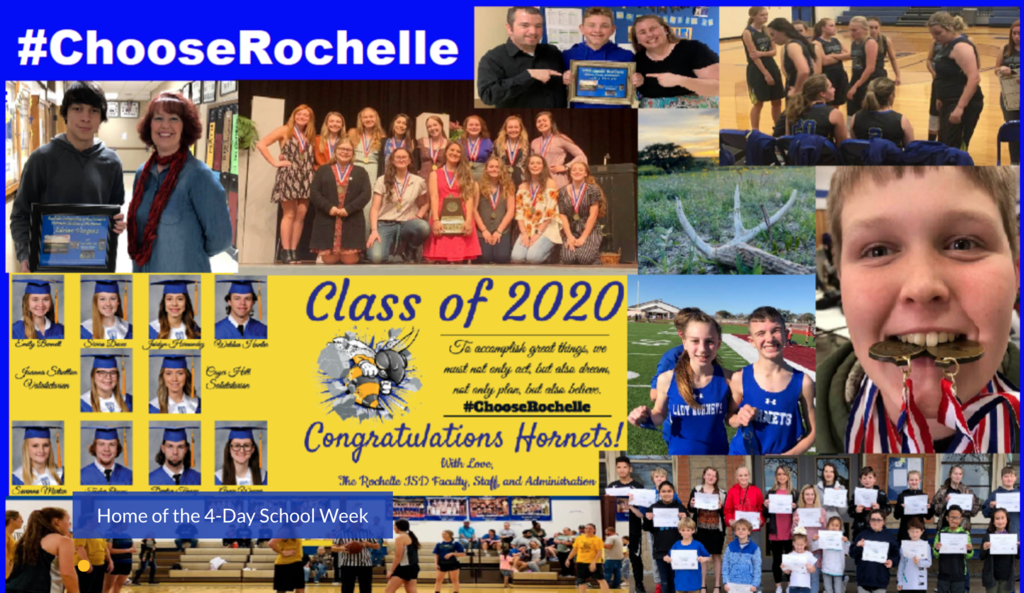 Girls won in three sets and move to 4-2 in district play.

Varsity girls won first two set. They are ahead 22-15 in third.

Varsity girls are getting ready to take on Mullin at 4:00 today. Good luck Lady Hornets.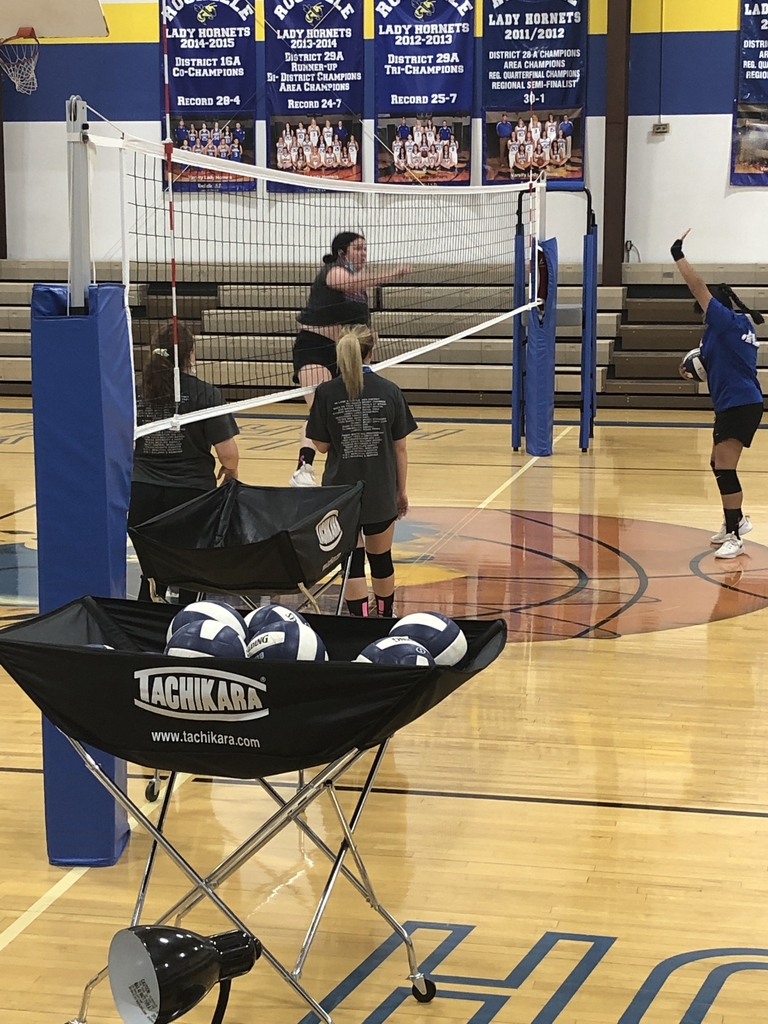 The Jr. High football team played a solid game and came away with a win against Lometa. Congrats Hornets! #ChooseRochelle
There will be no Middle school One Act practice tomorrow due to HS volleyball game. Please look at google classroom for more information about next practice!
2nd grade group work