We are hosting registration again tonight (Wednesday) and tomorrow night (Thursday) from 5pm to 7pm in the Rochelle ISD Cafeteria. For all new students, parents must bring their child's birth certificate, a parent ID, their child's immunization records, and their child's social security card. For all students (both new and returning) parents must bring two documents to establish residency (such as a water bill and electric bill). The technology fee for this year is $20 per student; please bring this fee to registration. #ChooseRochelle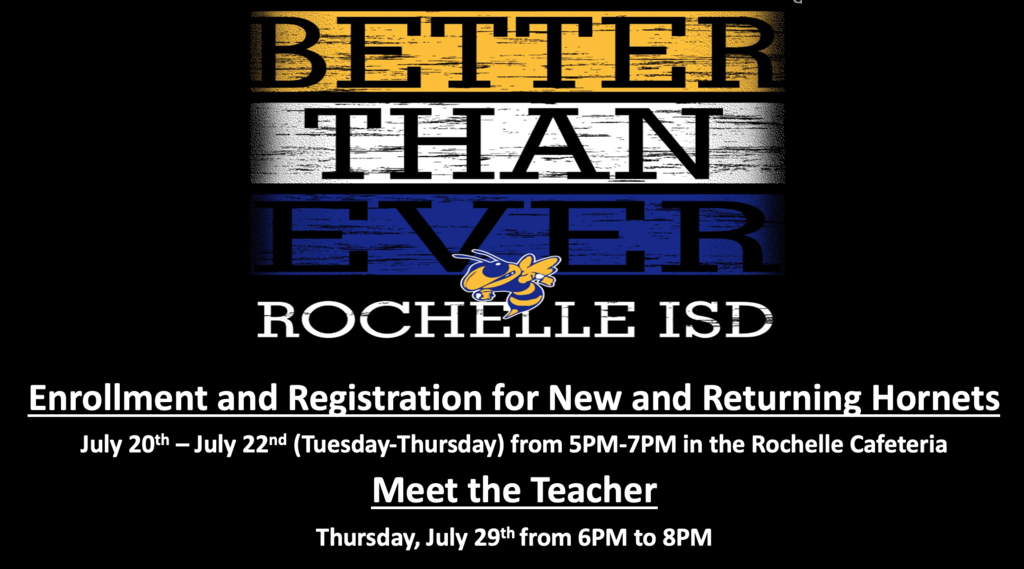 Hornet Community: We are hosting registration Tuesday through Thursday this week in the Rochelle Cafeteria from 5PM to 7PM. For all new students, parents must bring their child's birth certificate, a parent ID, their child's immunization records, and their child's social security card. For all students (both new and returning) parents must bring two documents to establish residency (such as a water bill and electric bill). The technology fee for this year is $20 per student; please bring this fee to registration. Spirit shirts are eligible for purchase and are $15 (please add $3 for shirts over XL). Money for spirit shirts will be due by August 9th. Our first day of school is August 2nd. #ChooseRochelle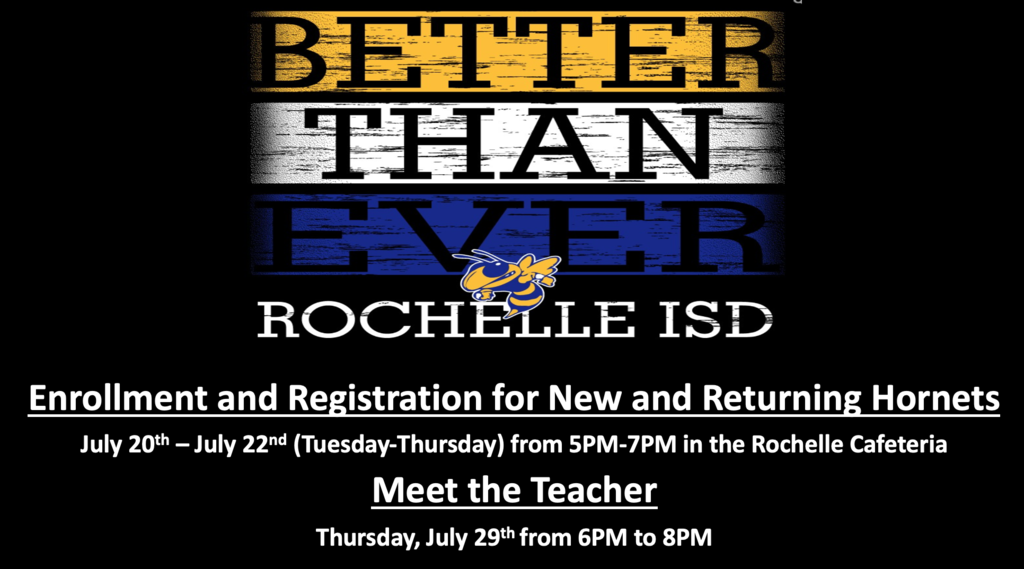 Don't forget that registration for new and returning Hornets is right around the corner (July 20-July 22 from 5PM to 7PM in the Rochelle Cafeteria). We are looking forward to seeing all of our amazing students and their families as we get ready for the start of the upcoming school year. Classes begin on August 2nd at 7:55AM.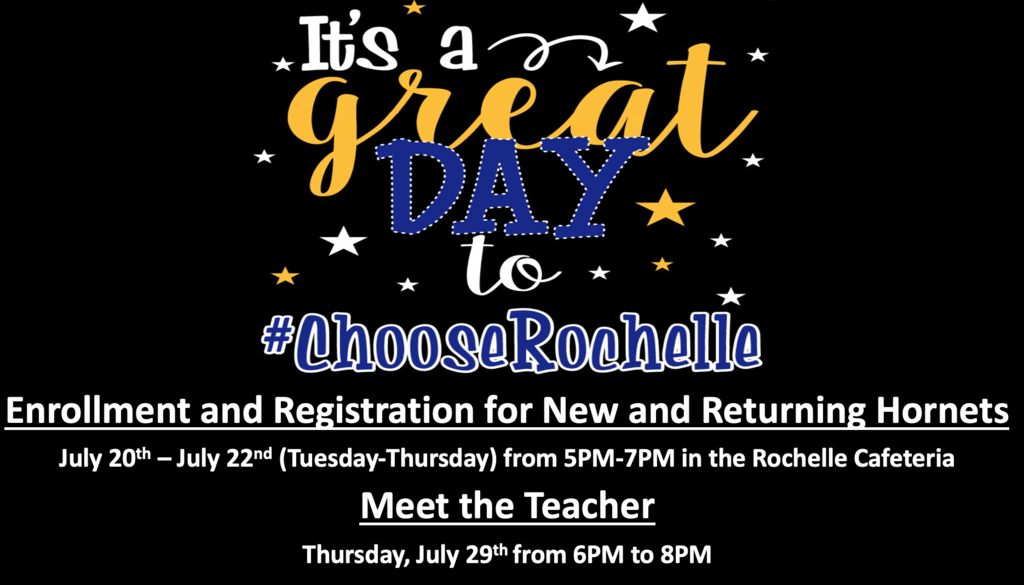 Rochelle ISD is current in search of a cafeteria worker for the 2021-2022 school year. Anyone interested can contact Dave Lewis at 325-243-5224 or at
dlewis@rochelleisd.net

Rochelle ISD enrollment and registration for all Hornets (both returning Hornets and new Hornets) will take place in the Rochelle ISD cafeteria from 5PM to 7PM on Tuesday, July 20, Wednesday, July 21, and Thursday, July 22nd. All families must bring a water bill, electricity bill, or other similar document to determine residency. Students and families new to the district will need to bring their student's social security card as well as the student's birth certificate and a parent ID. School spirit shirts can be purchased for $15 at registration. Each student will be receiving an electronic device, our technology agreement cost this year has been lowered to $20 for all students; parents please bring this $20 with you to registration. Also, if your student is driving to campus, the parking fee for this year is $10 (and students can paint their spots for free as long as they get their design approved by Rochelle administration ahead of time). Schedules will also be able to be set at registration for students in junior high and high school. The Rochelle ISD Meet the Teacher will take place on Thursday, July 29th from 6PM-8PM. Please contact the office at 325-243-5224 if you have any questions. #ChooseRochelle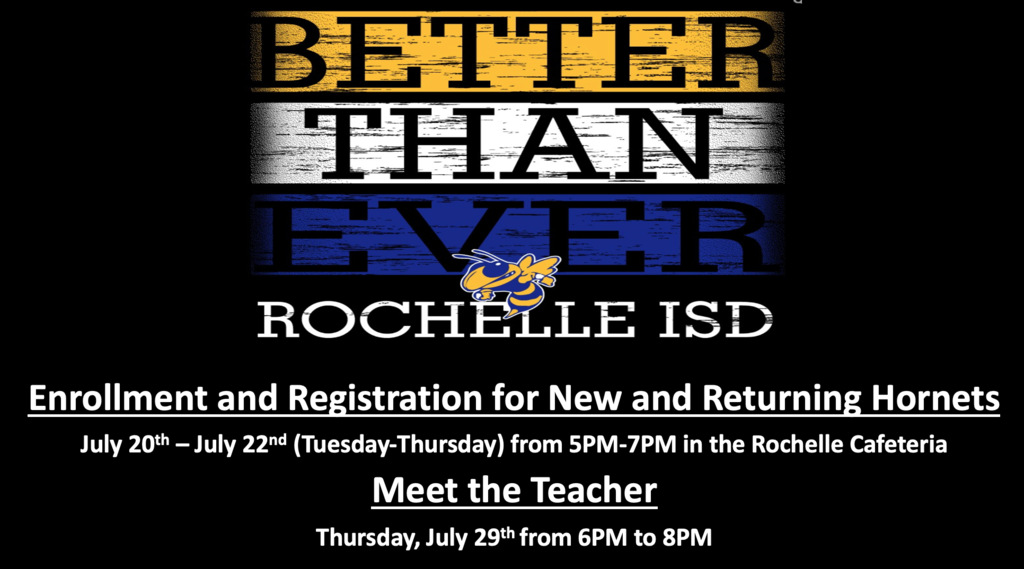 Rance Siler competed in one final sixman game wearing his Rochelle helmet. He scored a 60 yard TD where he took his end zone selfie from a phone he hid in the goal post! Great times and proud of this standout athlete. Wishing him good luck as he leaves for college ball July 7th!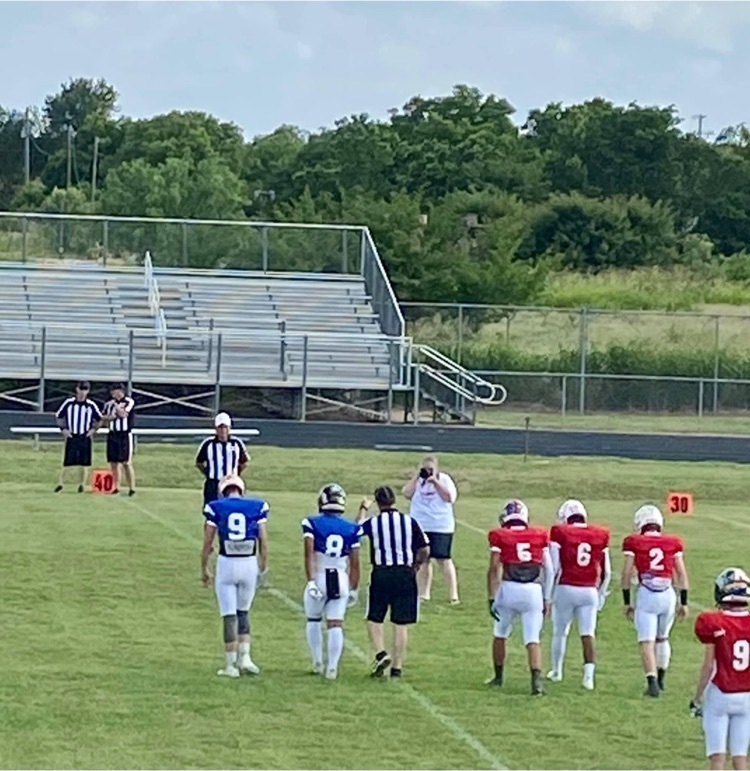 Brice Roesler & Allie Penn competed at the AAU Regional track meet and both are headed to Nationals in discus! Brice got 2nd with a personal best 89'8" Allie got 3rd with a throw of 67'3" They will be competing at the National AAU track meet in Houston the 1st week of August!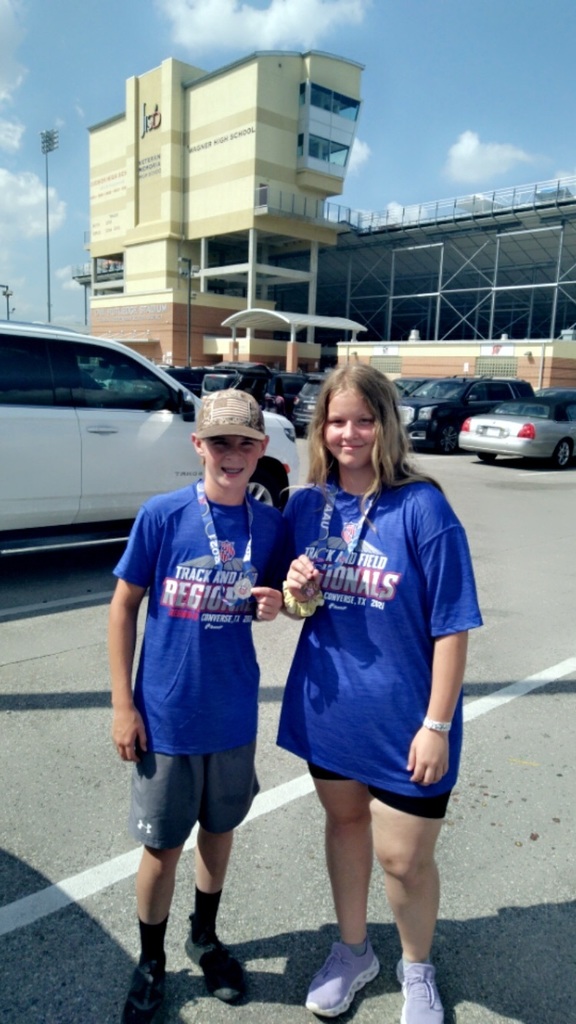 Today marks the final day of our summer program at Rochelle ISD. Our high school students have done a phenomenal job preparing for the next round of state assessments - congratulations on a job well done high schoolers! Here are some photos of award winners from elementary. A special thanks to Mrs. Turk, Mrs. Gartman, and Mrs. King for making this summer's experience possible.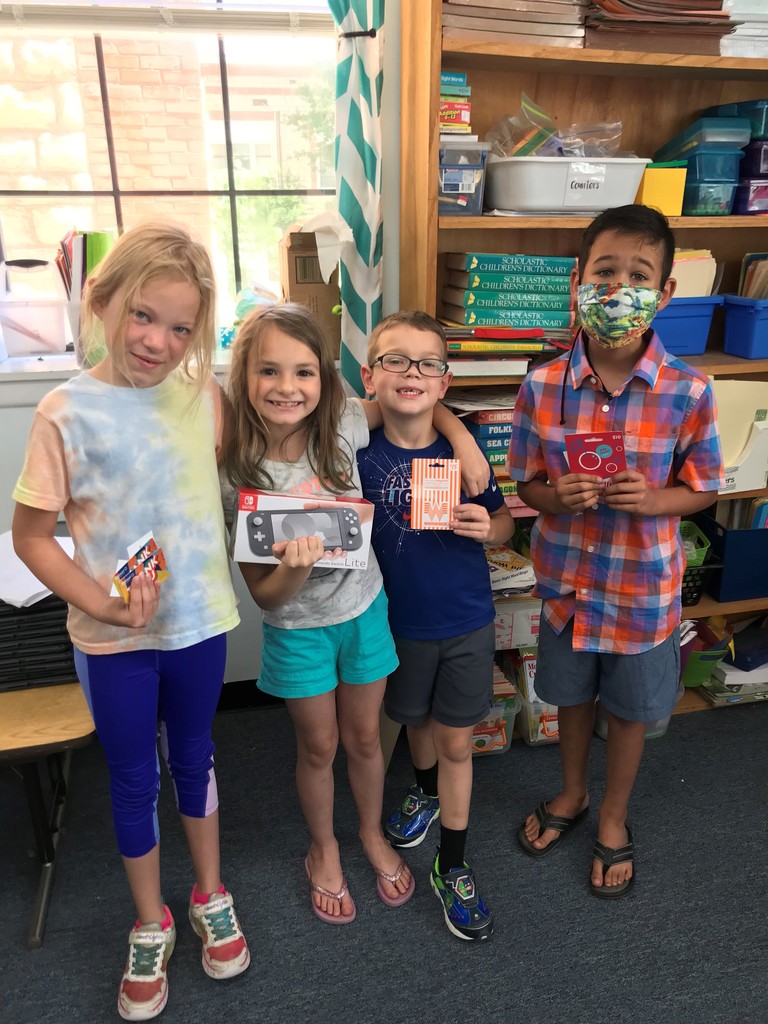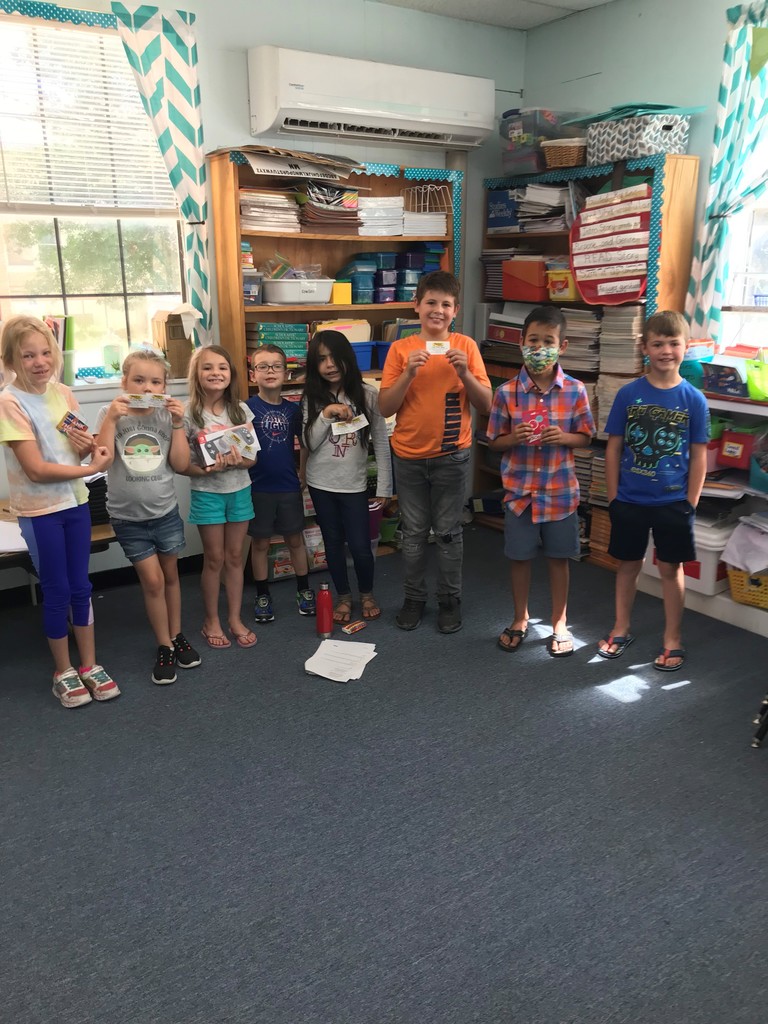 The most up to date attendance for High School! Nearly half way through summer workouts proud of the grind! 16/16 Merek Howell 15/16 Jason Morgan 14/16 Dylan Mendez, 14/16 Dylan Rimer, 13/16 Justin Lopez 12/16 Gunner King 12/16 Bobby Williams 11/16 Hunter King 11/16 Bobby Cole Estes 11/16 Kelton Williams 11/16 Sean Estes 10/16 Brandon Bowers 8/16 Clayton Johns 6/16 Alan Osorio 6/16 Devin Aguilar 5/16 Josh Barron 4/16 Brian Brown 4/16 Aires Kafel 2/16 Chase McWilliams 2/16 Conner McWilliams 2/16 Tony Soto 2/16 Tomas Palacio 1/16 Jason Cox 0/16 Levi Skees 0/16 Jaiden Estes 0/16 Cody Marsh 0/16 Robbie Pitcox 0/16 Randy Ortegon 0/16 Sam Scoggins

Here's a couple or photos from this morning's summer classes. #ChooseRochelle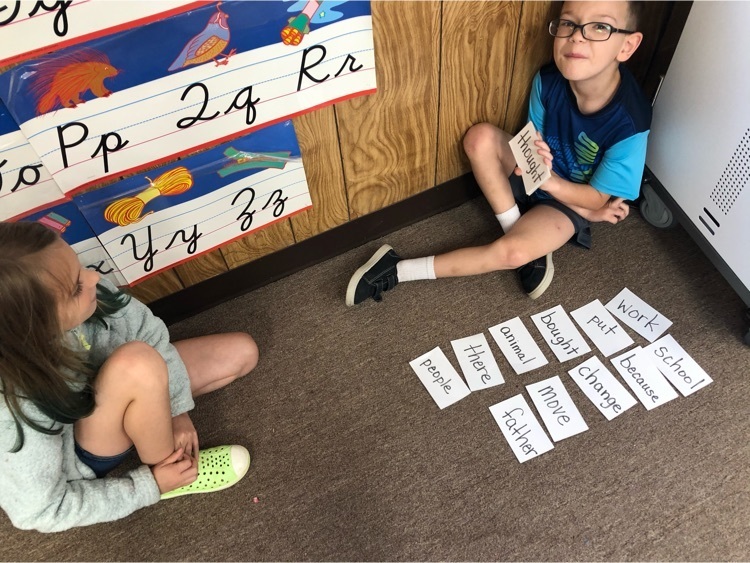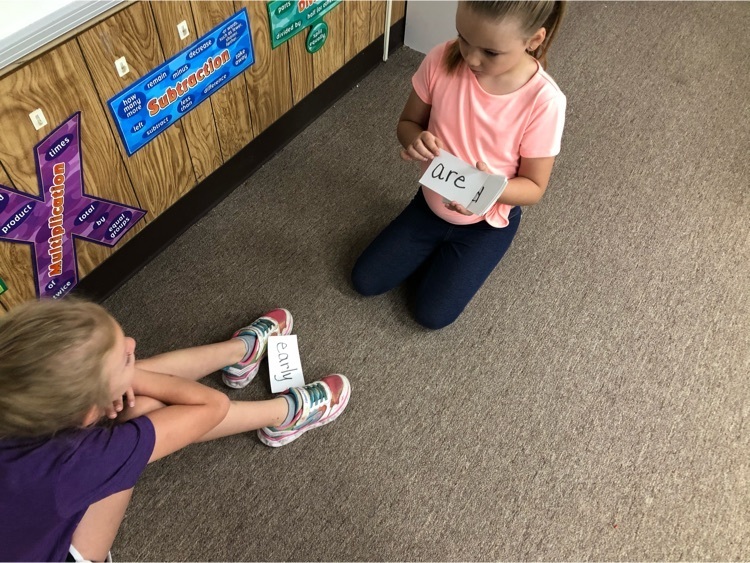 Brice Roesler competed in the district AAU track meet and came away with second place! Very proud of this young and upcoming athlete.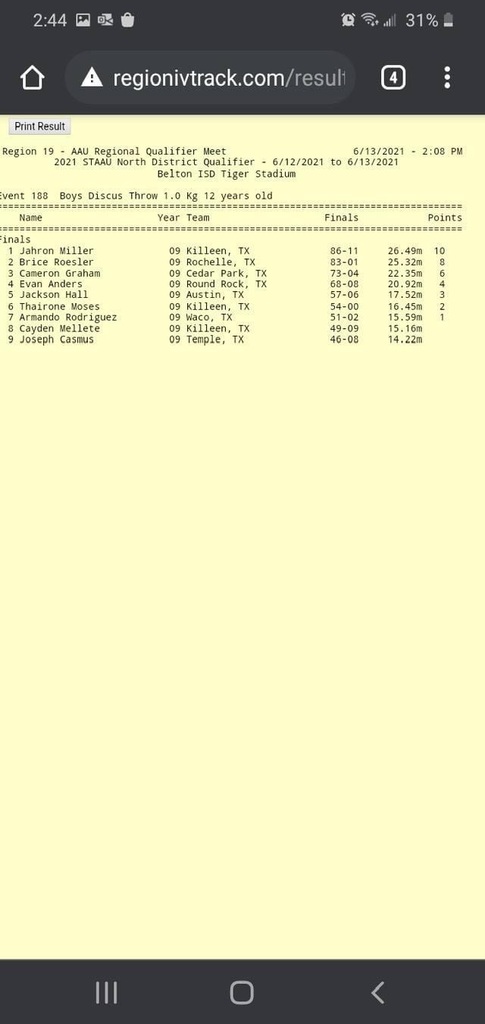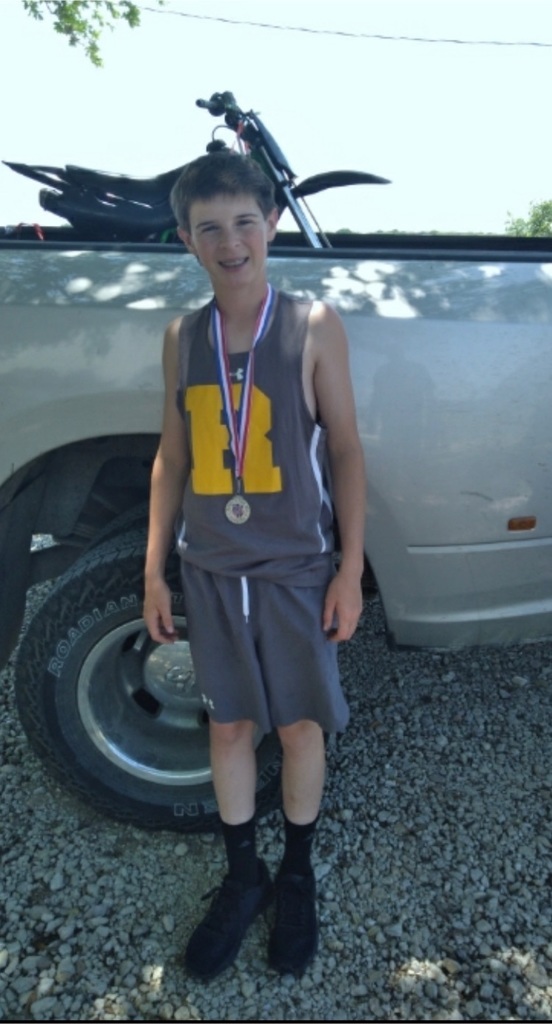 Education Commissioner Mike Morath met with Rochelle administrators and board members today. Had a good discussion about education for small schools.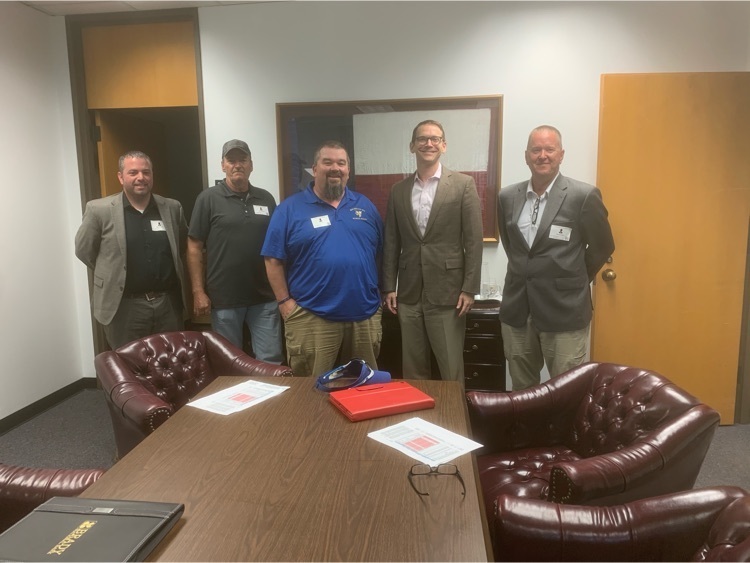 Updated junior high girls summer league basketball schedule.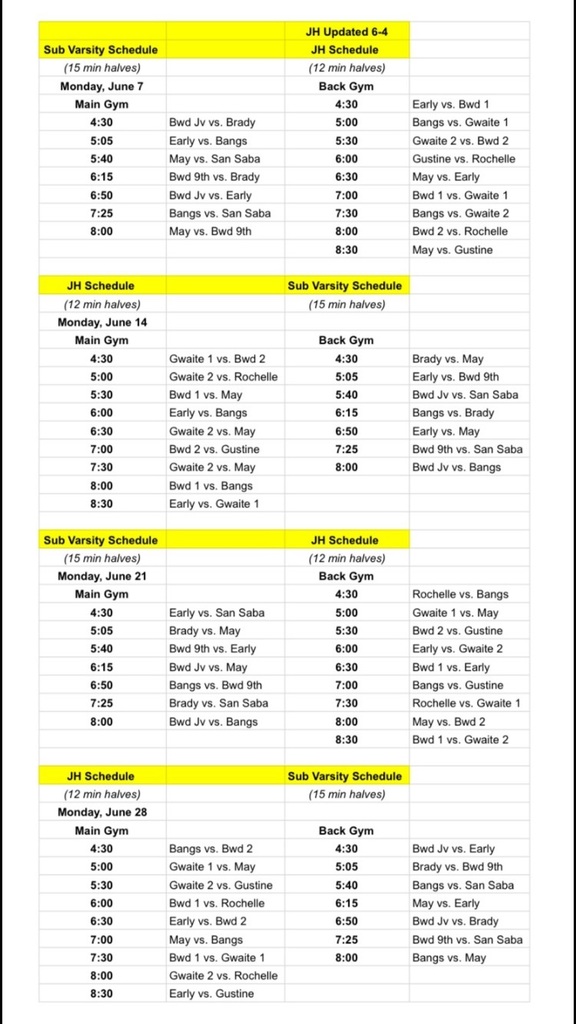 Have a great Memorial weekend and enjoy family time! We will get to work starting Tuesday! We expect to have 30 high school kids playing football so everyday is a battle. Our coaching staff understands vacations and family first but we would love help holding our athletes accountable to ensure our success! 65 days until we start our season!
Tonight the rainbow stops at Rochelle for their Class of 2021 graduation!

Rochelle ISD graduation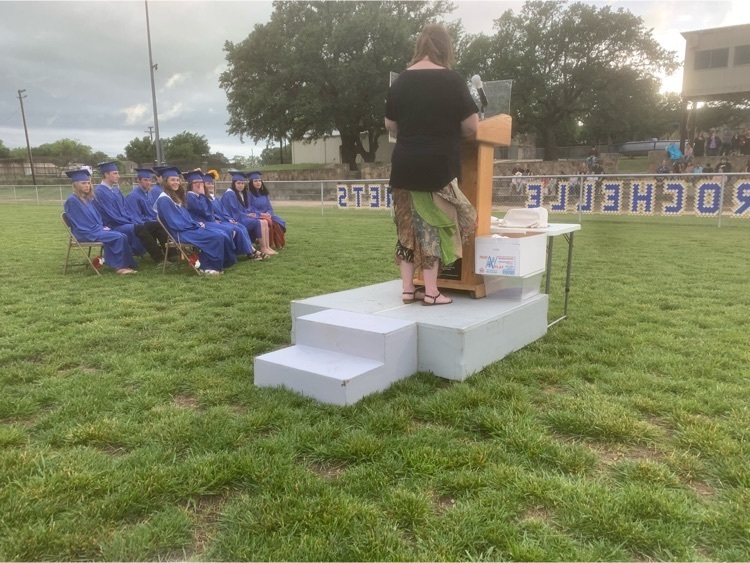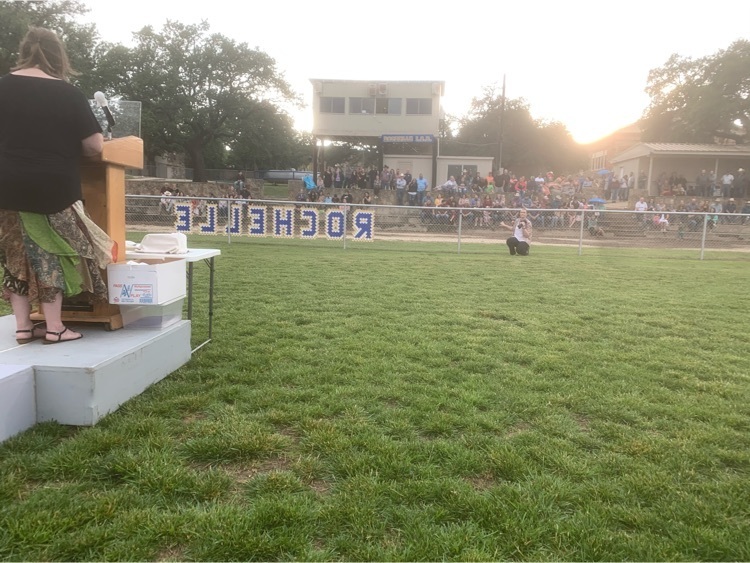 Get a kick ball team together and come support our athletes!

Congratulations to 1st grader Scarlett Hatchett for winning the Nintendo Switch for having perfect attendance the last quarter of this school year. She is pictured here with Assistant Principal, Mr. Holubec.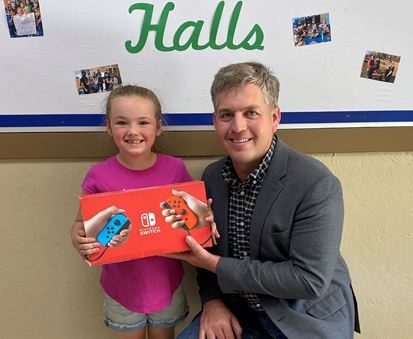 Happy Kindergarten Graduation Day!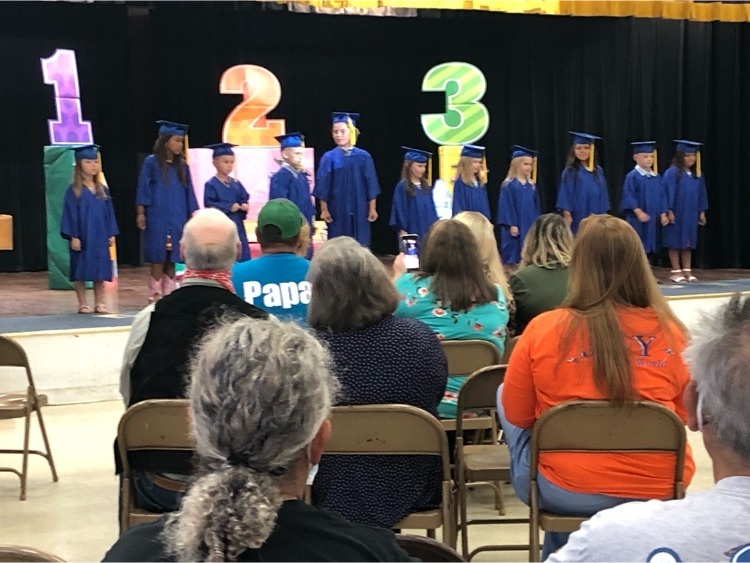 The kindergartners and 1st grader (missed 1 graders last year due to COVID). So proud of seniors, kindergarten and first graders.