The Lady Hornets finished strong in Zephyr with a win in three sets. #ChooseRochelle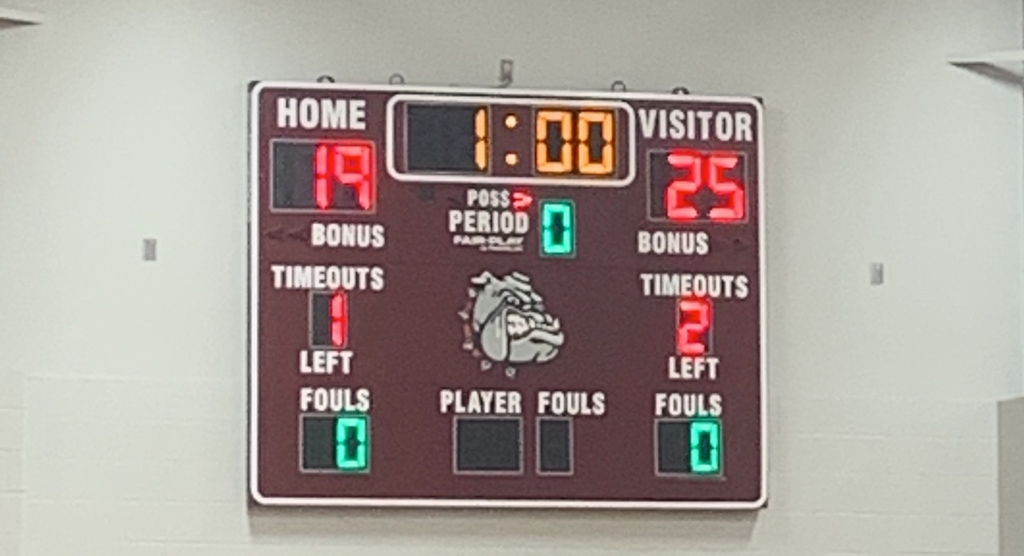 The Varsity Lady Hornets are one set away from a victory against Zephyr after a close second set (25-23).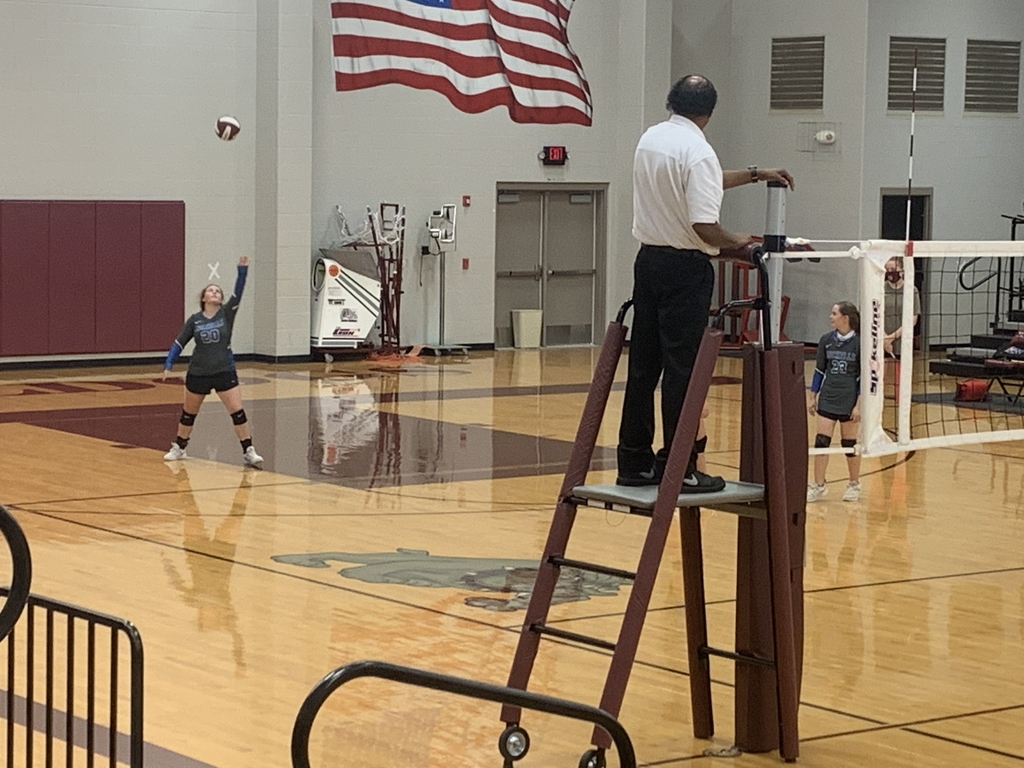 The JV and Varsity Volleyball teams are in Zephyr the morning. JV lost in three close sets and the Varsity team is up next.

Junior High cross country kicked off this year's season with a meet in Priddy Friday afternoon. Rylie Eckert took first place winning by yards with a time of 13 minutes and 40 seconds. Congrats Rylie! #ChooseRochelle
From Mr Miranda (Band) Due to inservice training, morning rehearsal has been moved to 530pm at the Band Hall. Please be sure to have 1. Water bottle 2. Rochelle Tshirt 3. Warm jacket 4. Instrument and flip folder. Downbeat is promptly at 535pm. Thank you!

As we getting ready for our first JH game and our week 3 varsity game lets reflect on our Week 2 MVPs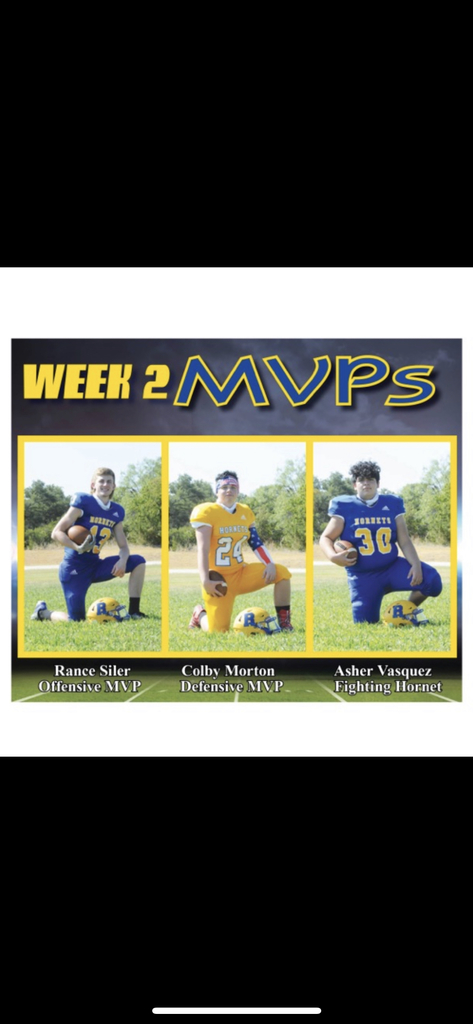 Our Homecoming Pep Rally is still on for this evening! We have had to change our plans with the weather forecast calling for more rain this afternoon and evening. Our plan now is to have the students in the band play from the cafeteria while the football players and cheerleaders are in the new gym. We will broadcast each venue to the other so that the students can see each other. Parents and immediate family members (brothers and sisters) are welcome to join us this evening - football and cheerleader parents in the new gym and band family members in the cafeteria. We have called down the students involved in the pep rally this evening and asked them how many immediate family members would come watch tonight; we have just enough space to accommodate all of our cheerleader and football immediate family members in the new gym and for our band member's immediate family members in the cafeteria. Our space continues to remain limited per local and state orders; masks, too, are required and must be worn at all times by guests. For those wanting to watch our Homecoming Pep Rally, we will stream it on
https://www.facebook.com/rochelle.isd
starting at 6:30pm.

With this afternoon's forecast of additional (and appreciated) rain, we will keep our elementary students inside the building at the end of the day. Faculty/Staff members will be outside to greet you and help get your children to your vehicle. We have been working on a modification to our pick up procedures - pick up will occur at the elementary entrance (as shown in the photo) instead of the tennis courts.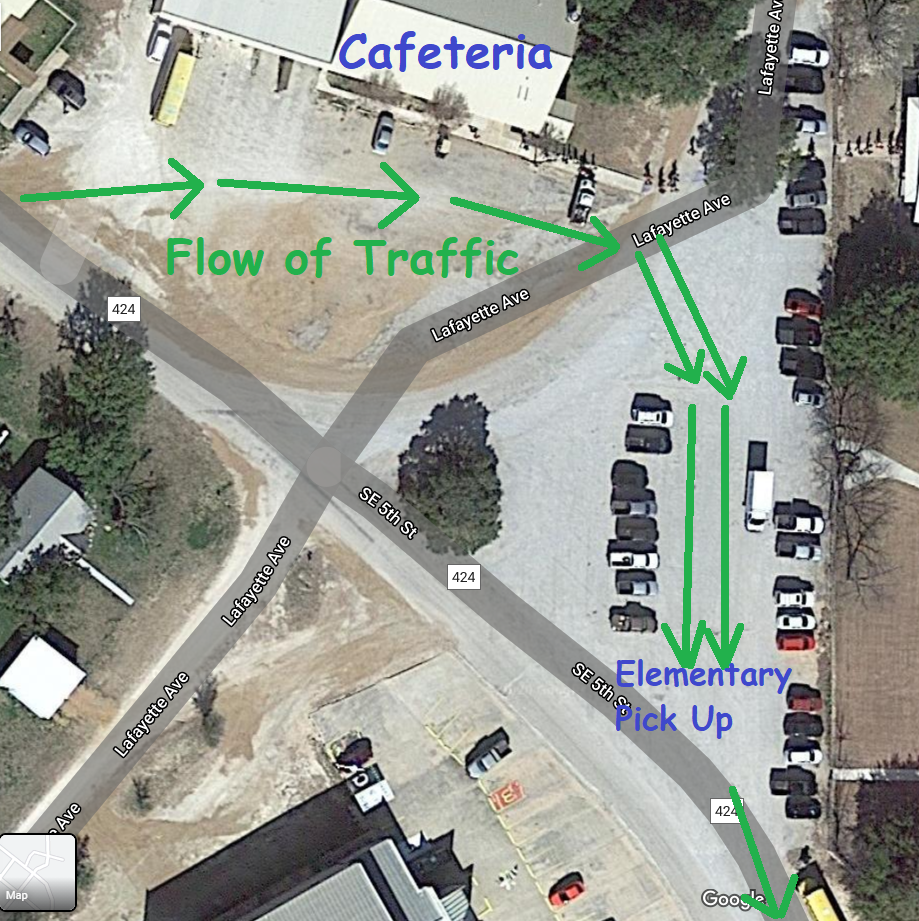 Here's a couple of photos from Senior Night at tonight's volleyball game. Congratulations to all of our seniors on all of their accomplishments. A special thanks to Mr. Duncan for the photos. #ChooseRochelle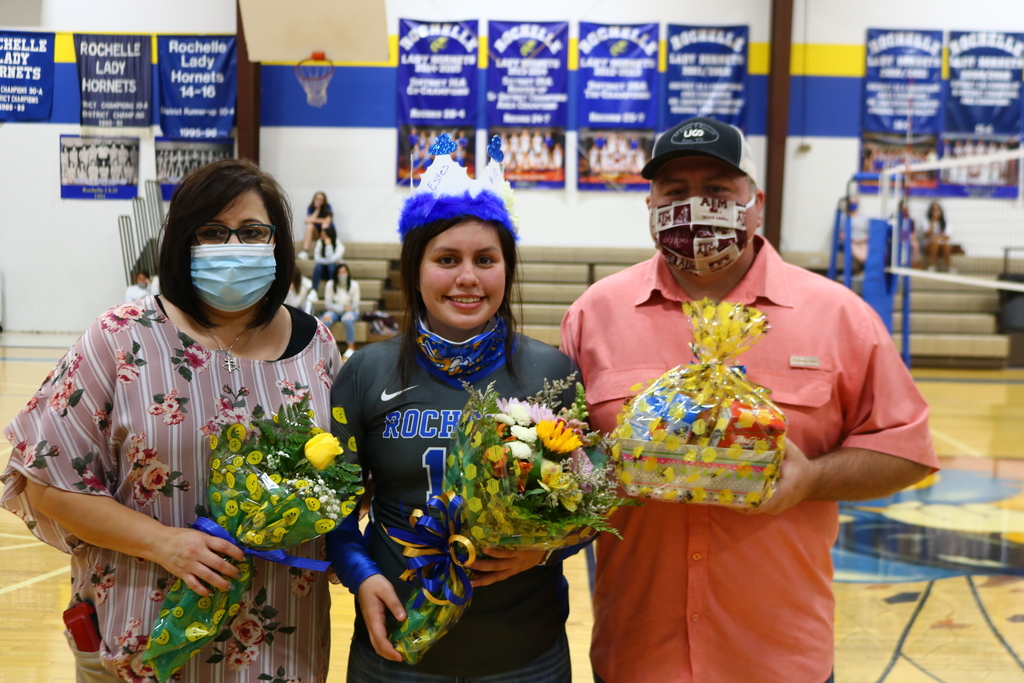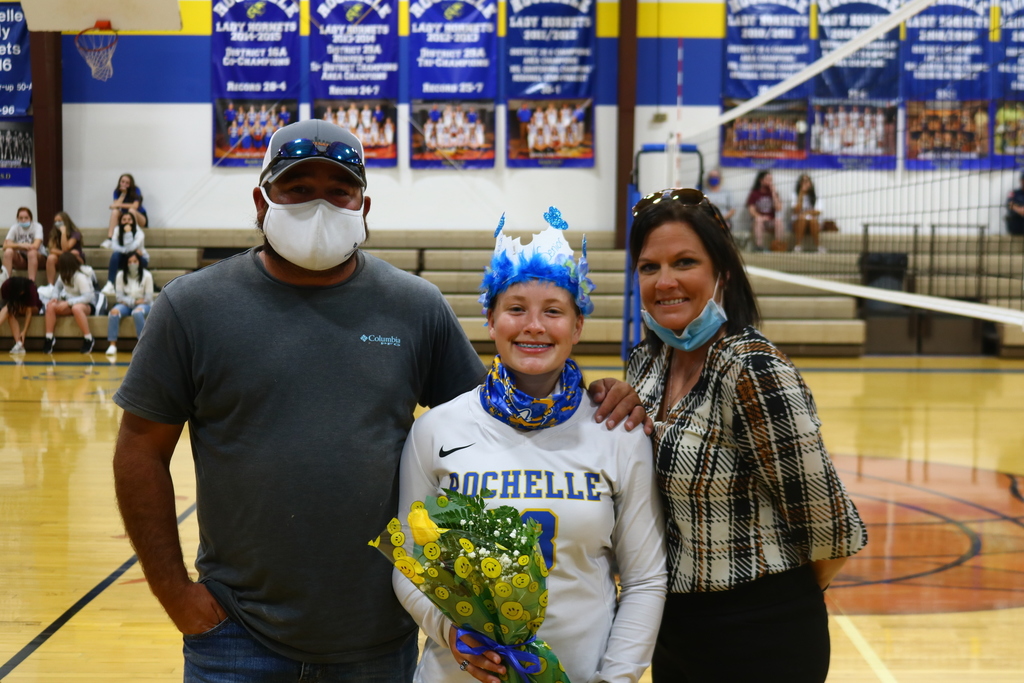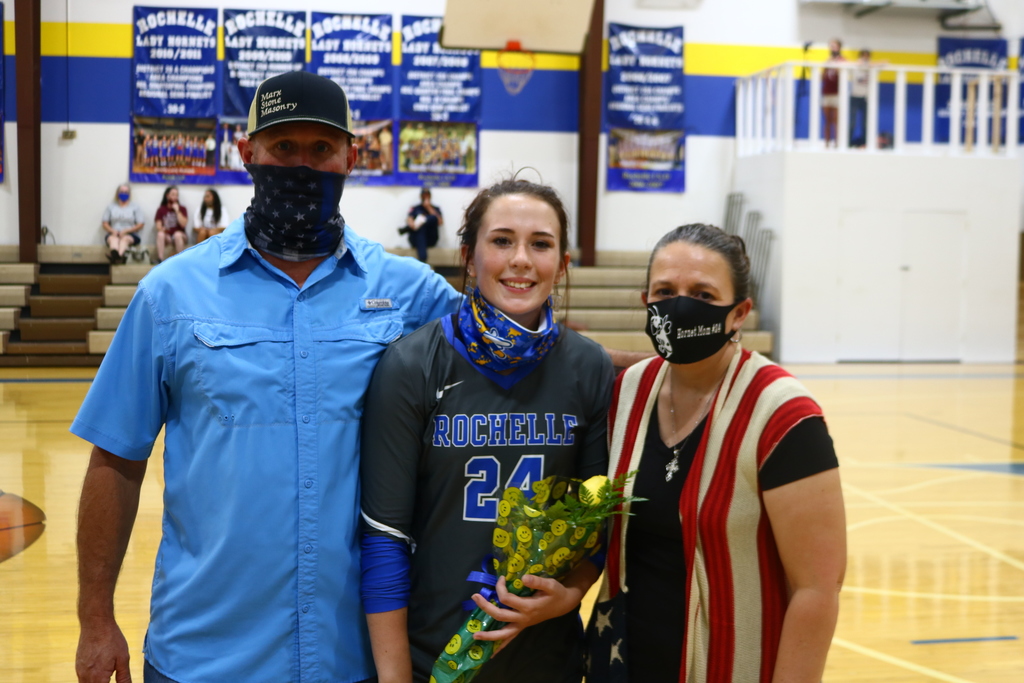 Ms. Adams' Kindergarten class celebrating American/Patriotic Day for Homecoming Week!

We have a super busy Homecoming Week @ RochelleISD. We opened today dressed in American spirit-wear. Tonight is Volleyball with JV starting at 5pm; senior night is tonight too (starting at 4:40)! Tomorrow evening is the Homecoming Pep-Rally; we plan on having it outside the new gym (guests should stay in their car during the event or guests can sit right outside of their cars in lawn-chairs but must have a mask on). If it is raining, we will move the Pep-Rally to under the Tabernacle at the Baptist church (visitors will need to watch from their vehicles only). Thursday night is the first junior high football game of the season and starts at 6PM at Hornet Stadium. To close our week, the Homecoming football game begins at 7:30pm on Friday against Brookesmith; Homecoming festivities are scheduled to take place at 6:45pm Friday evening. As was shared last week, visitors (parents, guests, and non-participating students) must not enter the football field before, during, or after the game, and all visitors must leave the campus directly following the conclusion of the game. Go Hornets! #ChooseRochelle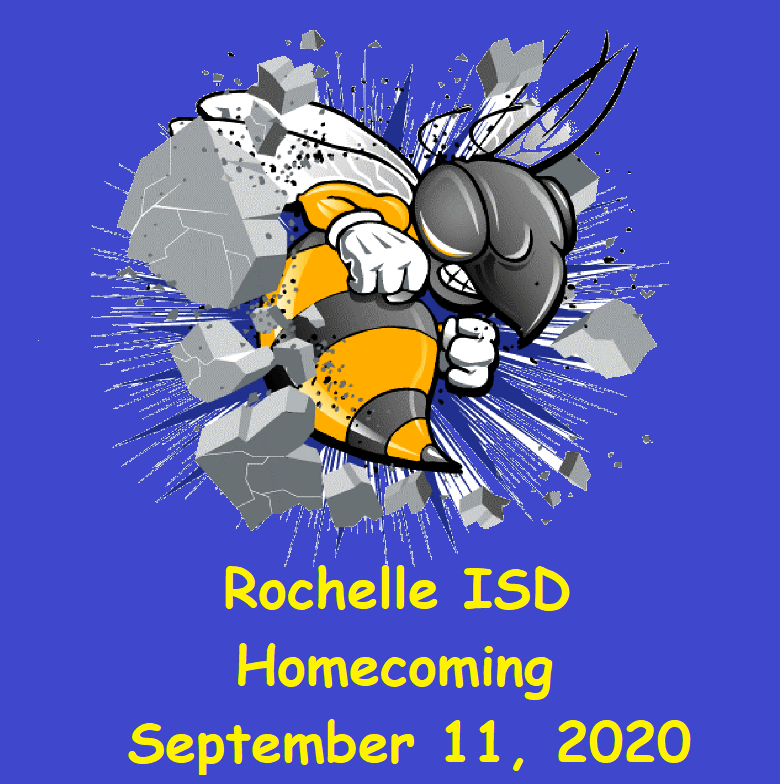 Reminder: Jv volleyball tonight at 5 followed by Varsity in Rochelle. The girls have been given tickets to hand out. We will also do senior night right before the Jv game. Senior parents be there about 4:40.

Happy birthday Mr Fields!!!! 🎊🎈🎁🎂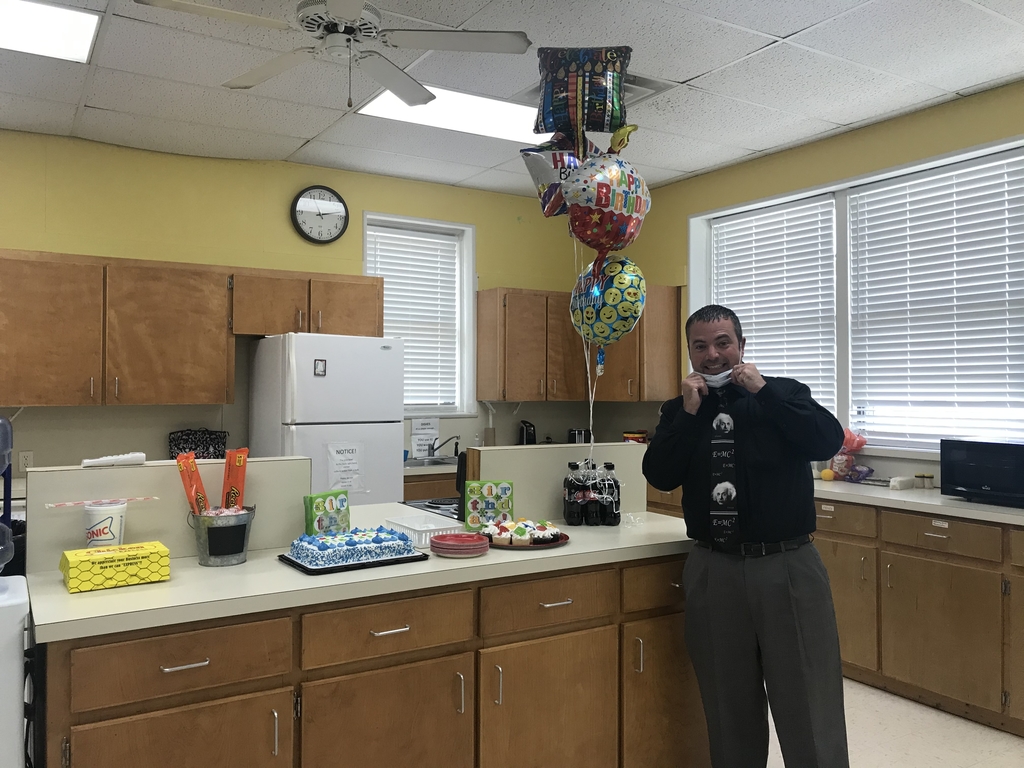 Our Thursday junior high football game has been rescheduled - Rochelle will now be taking on the squad from Evant at home at 6pm on Thursday. The JH football players and JH cheerleaders will have tickets for distribution later this week.

The Varsity Hornets rallied again in set 2 but came up short (25-20) and lost the third set. The Varsity Hornets play again this Tuesday at home. Lots of improvement every game - Go Hornets!

The Hornets rallied and fought hard but fell slightly short in the first set 22-25.

The Volleyball JV and Varsity squads are taking on Coleman this morning at Coleman. Good serves and excellent team work have kept the first set really close with the Rochelle varsity trailing 9-13.

Our Homecoming football game (originally scheduled with Paint Rock) will now feature the Varsity Hornets taking on the Brookesmith Mustangs at 7:30pm this next Friday at home. #ChooseRochelle

The Hornets come away tonight with a strong win in their first home game of the season. Awesome work Hornets!