MJ Penn and Sydney Smith, our two State UIL Congress Competitors (pictured with Mrs. Turk), were named students of the month for January. Our Teacher of the Month is Mrs. Figurski, our computer information systems teacher, theater teacher, and JH Girls Basketball coach. Congrats to all of these Amazing Hornets!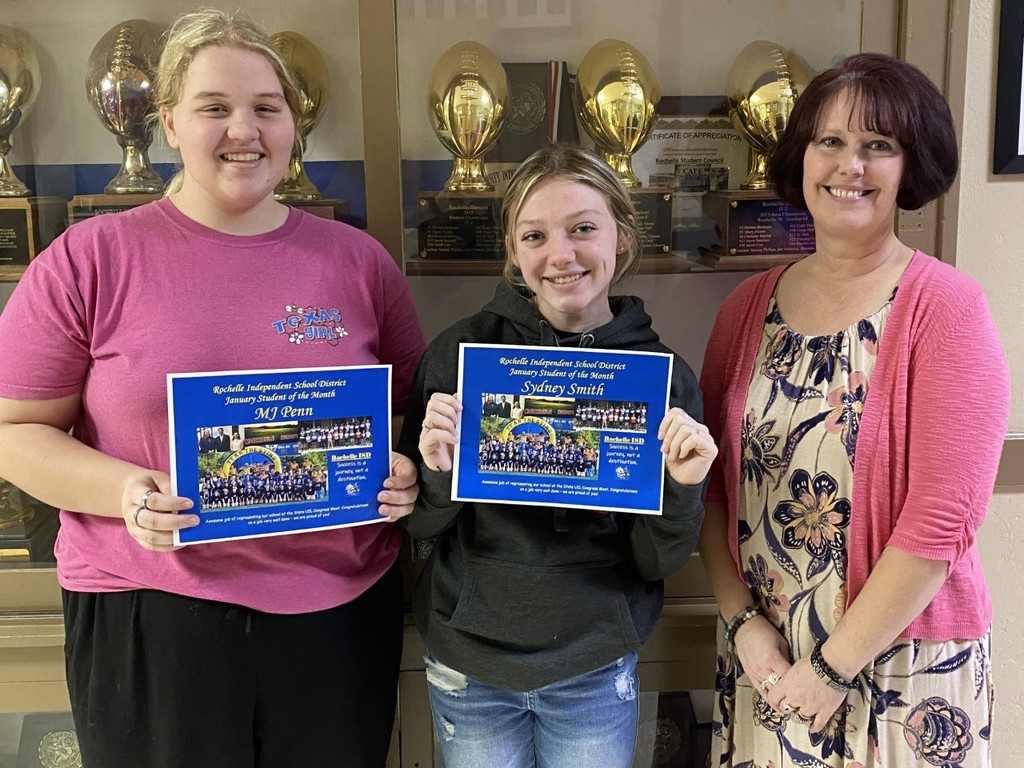 MJ Penn and Sydney Smith competed at State Congress in Austin this week. It was a tough competition, but both girls represented Rochelle with poise and grace. Sydney broke to finals and had the opportunity to debate in the State Capitol. Congratulations to both girls on a successful week. A special shout out to their coach, Mrs. Turk!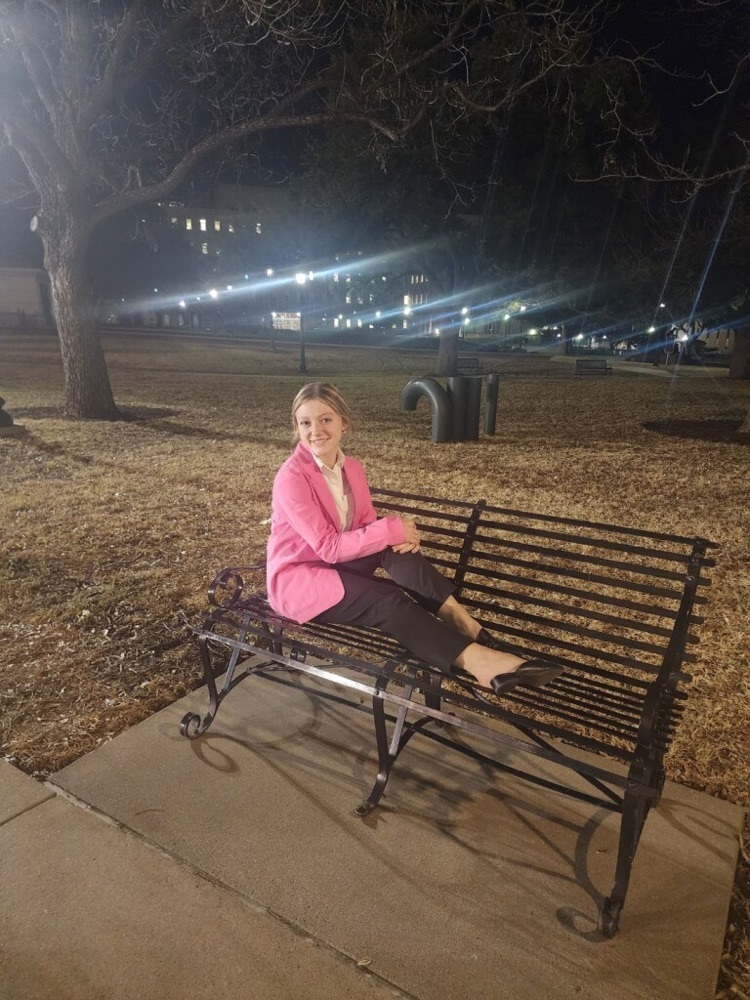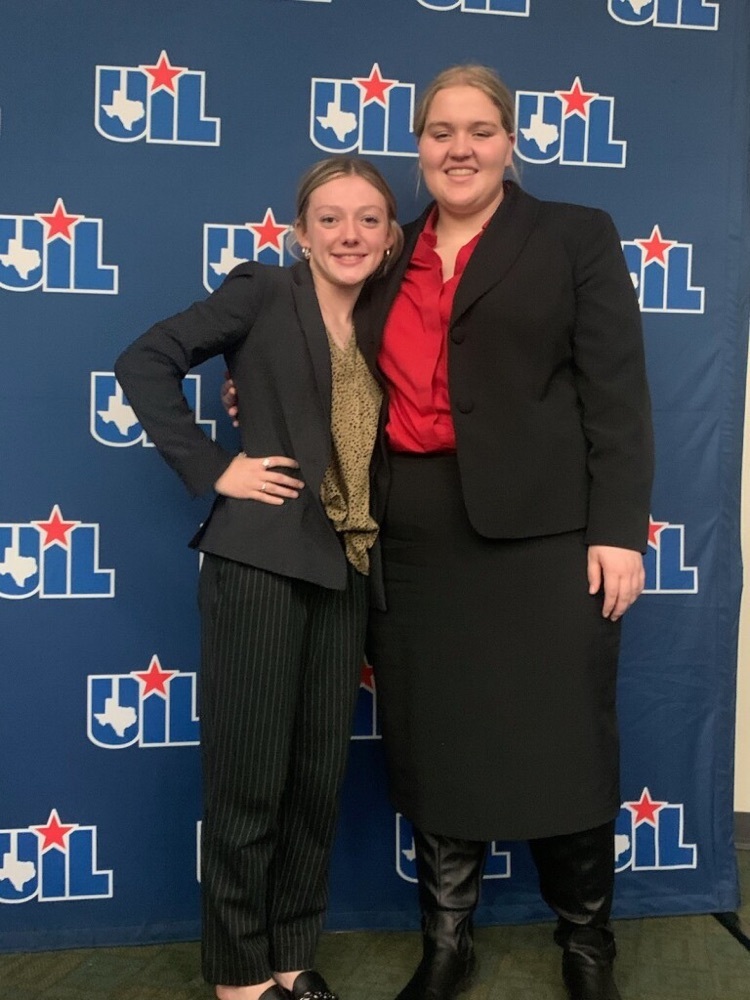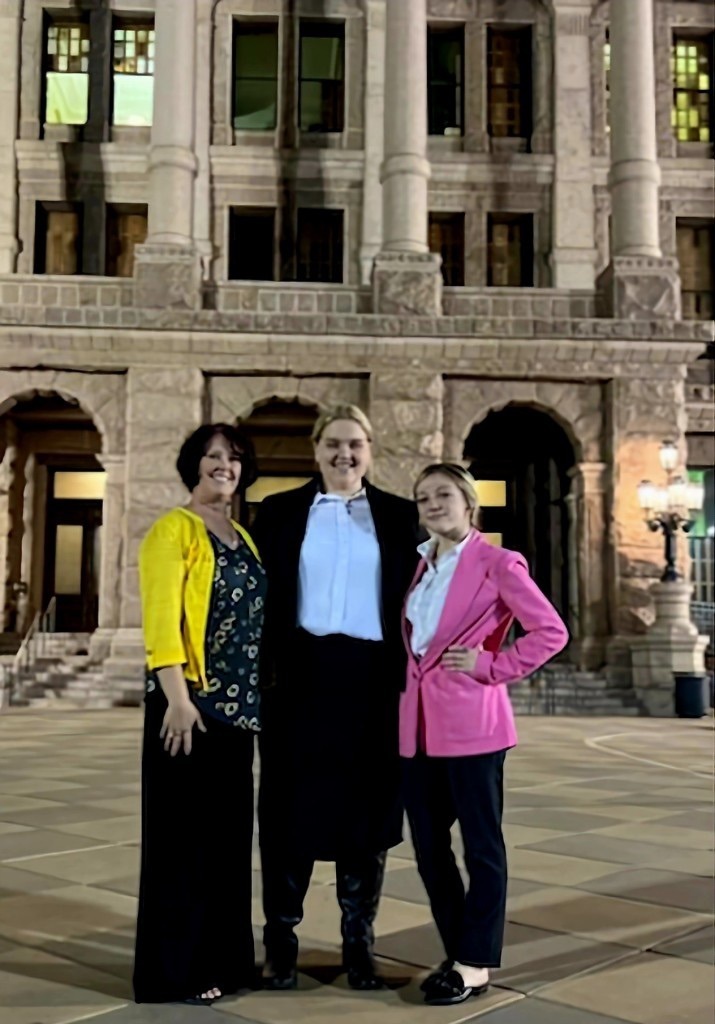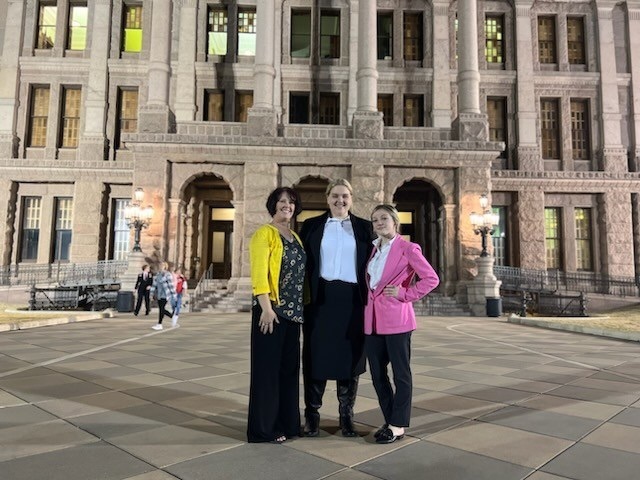 We have two very wonderful students that will be participating in the State Congress Meet in Austin this week. Please join us as we send off our two competitors: MJ Penn and Sydney Smith at the end of lunch tomorrow (at 12:35) as they leave for Austin!
🏀 Eden Tournament 🏀 🐝 Rochelle Girls Basketball 🐝 📍: Eden, TX 🏟: Eden ISD 🗓: Wednesday, December 28th 🆚: Robert Lee @ 9:00 AM 🆚: Eldorado @ 6:00 PM Thursday and Friday times depend on Wednesday results!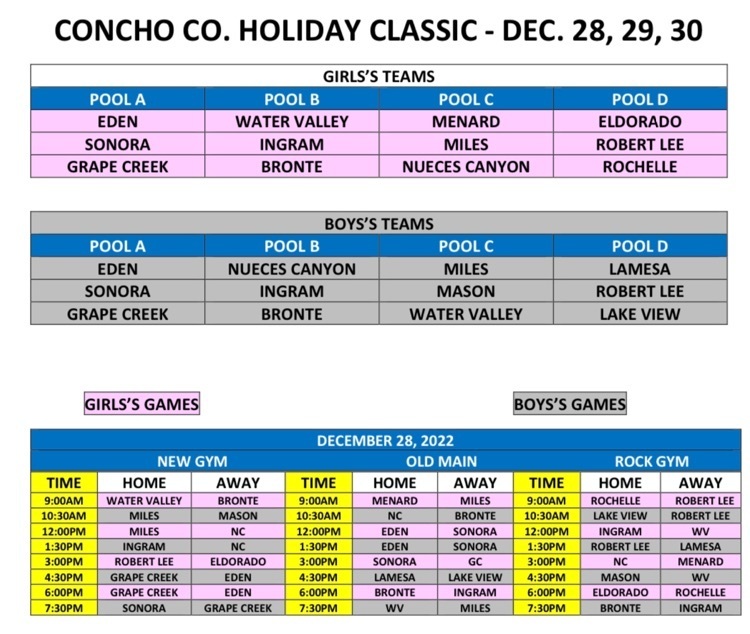 Great job by the Varsity Hornets as they come away with a strong win against Baird! Awesome work tonight Hornets!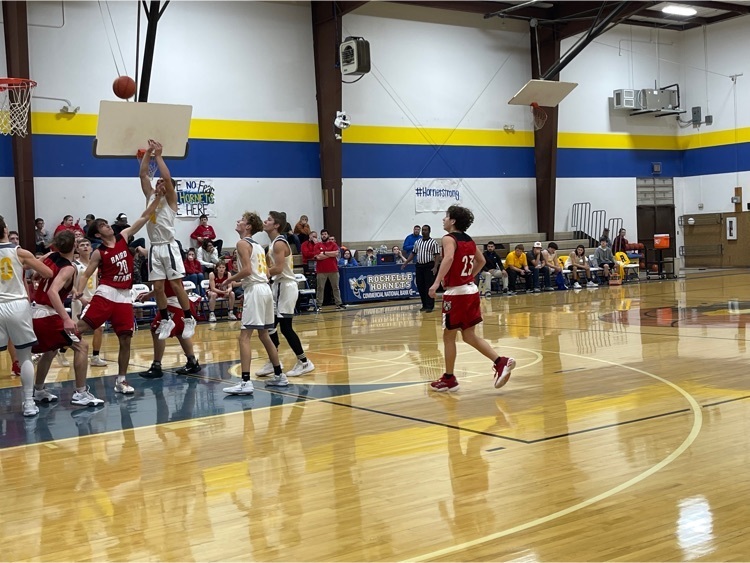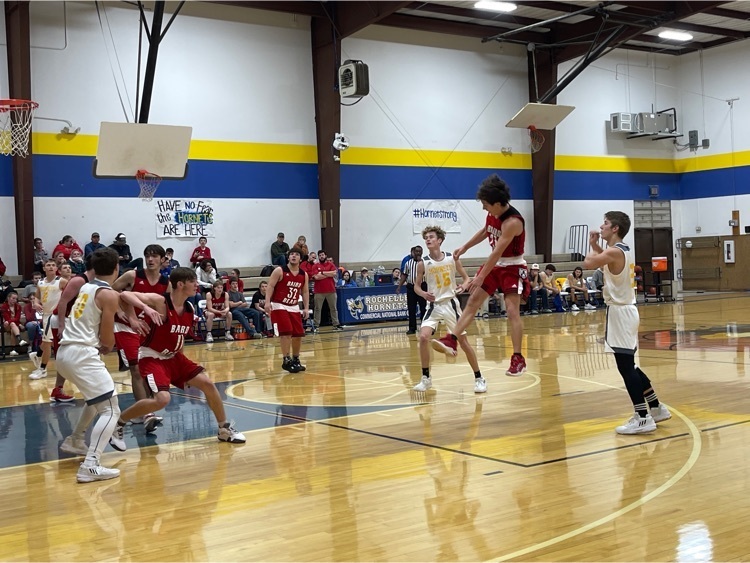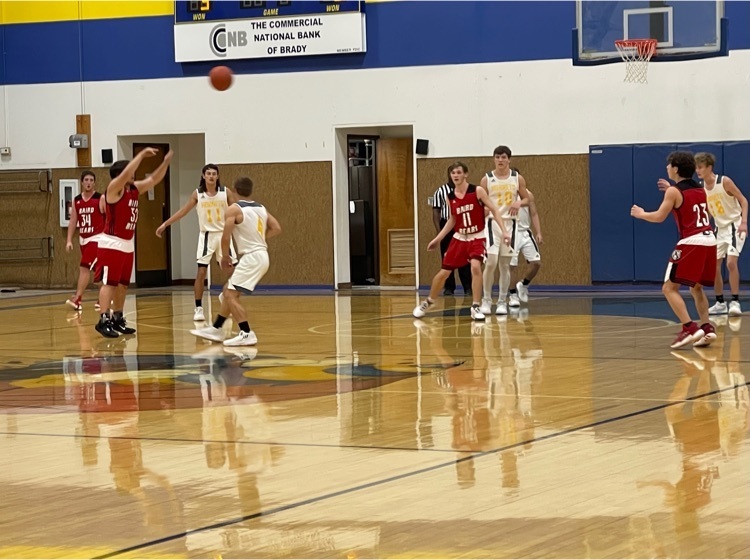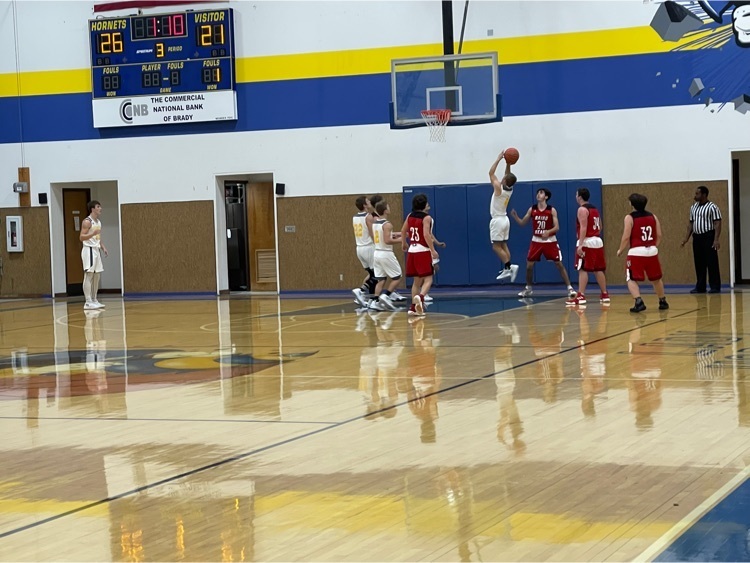 The Varsity Lady Hornets came away with a huge win tonight at home against Baird. Great work Lady Hornets!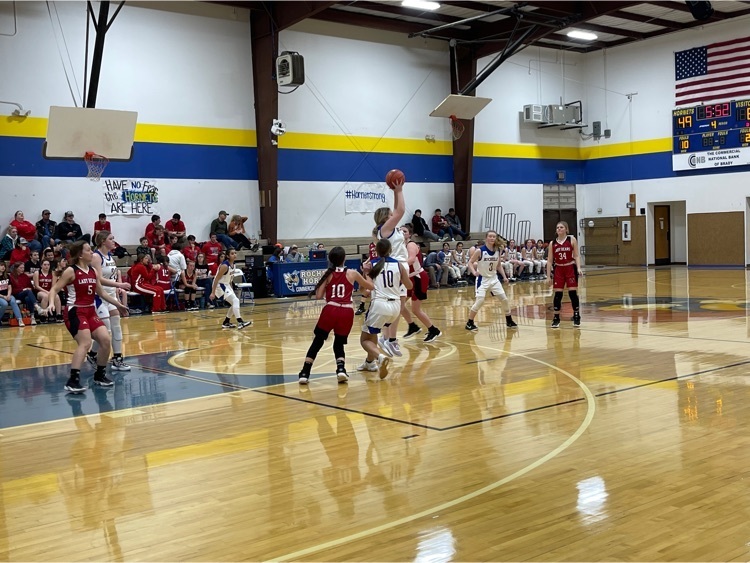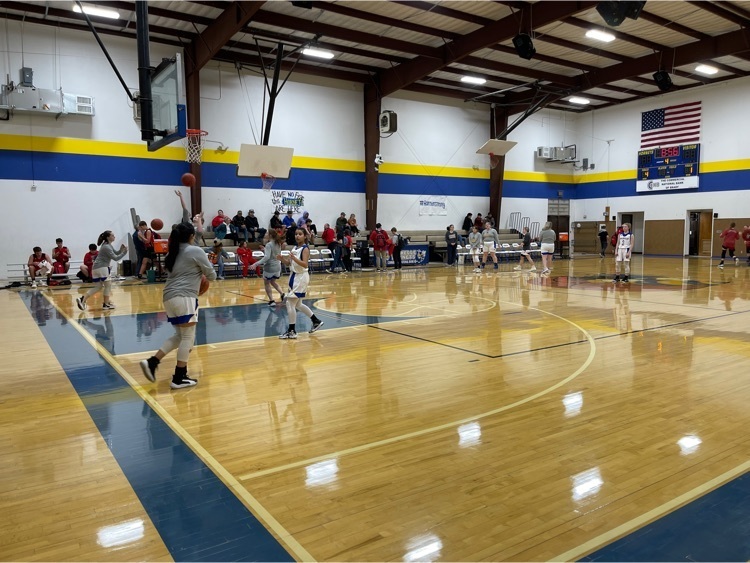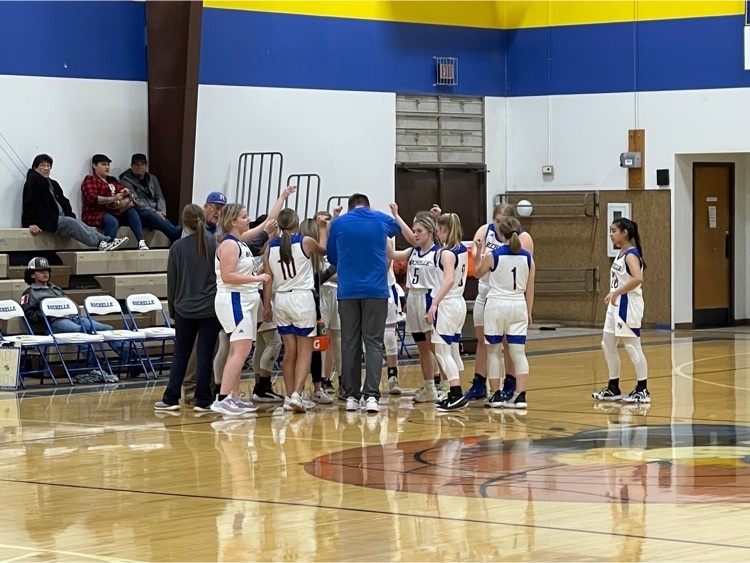 The Rochelle Hornets host Baird tonight at home. The JV Boys squad lost a close game against Baird 35-27.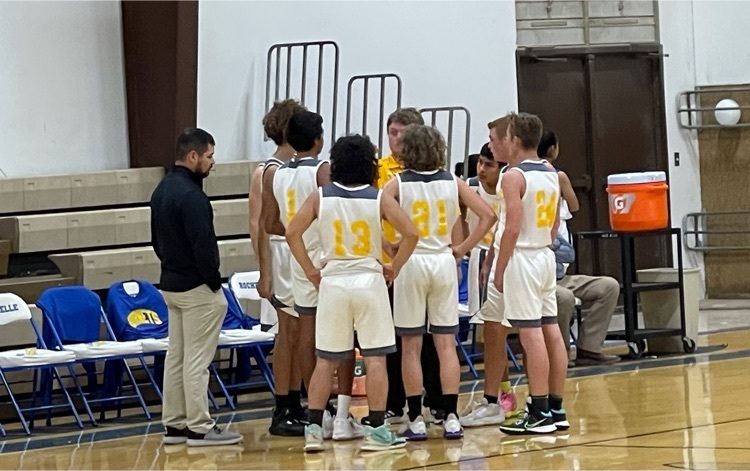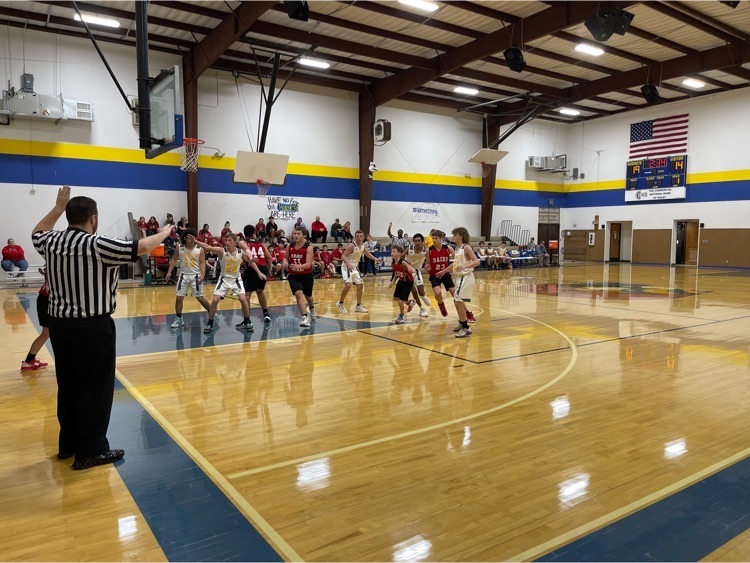 East Sweden is no longer an option for our re-unification. Therefore, parent re-unification (student pick-up) will take place at Rochelle ISD from the New Gym. Parents may come to pick up their students starting at 10AM.

Some photos from tonight's Christmas concert and community-wide pep rally.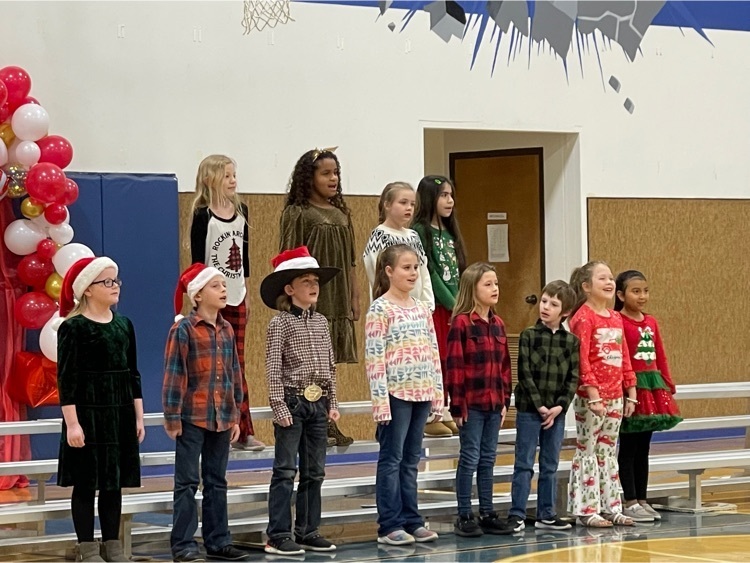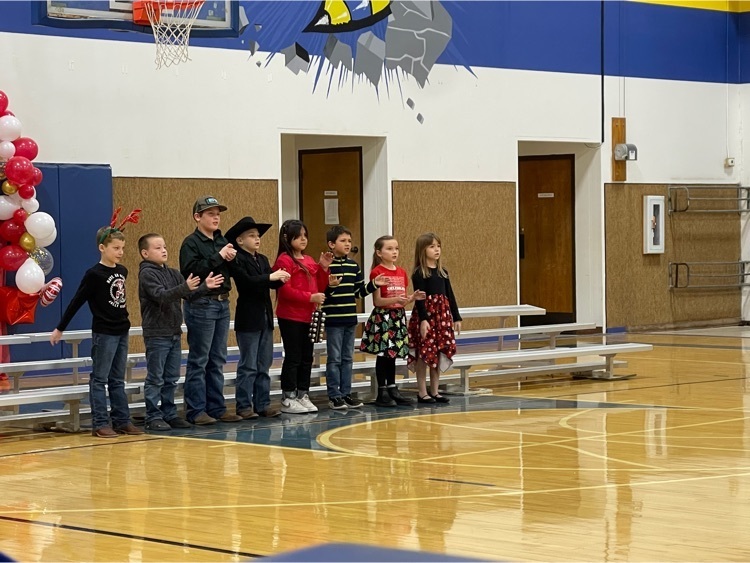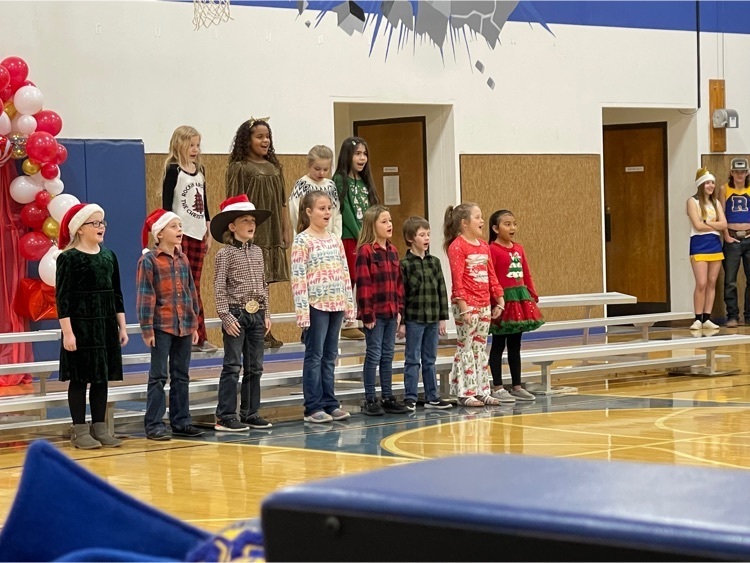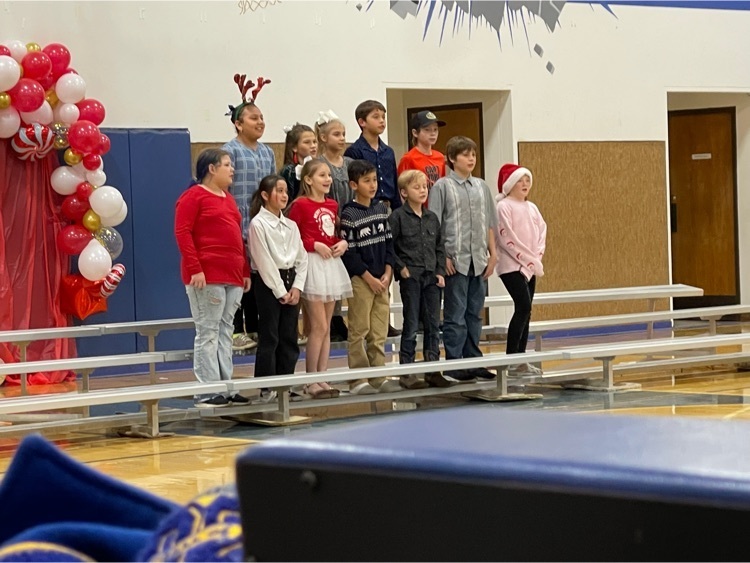 We collected over 800 items for the McCulloch County Resource Center - thanks to our Cheerleaders, Student Council, and all of our Hornets for doing such a great job!

NHS and NJHS students worked on Christmas Cards this morning. Awesome work Hornets!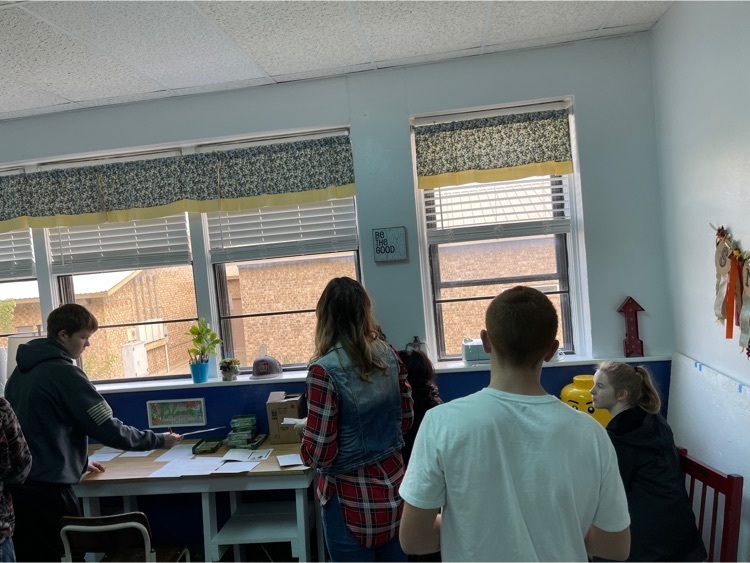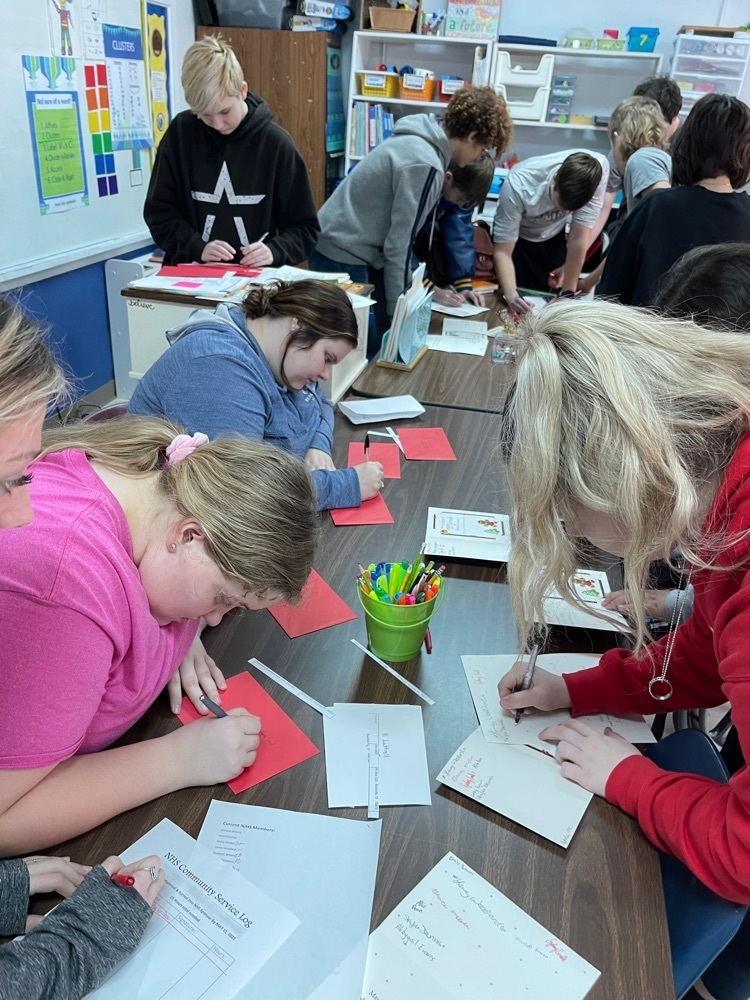 Congrats to the three classes that brought the most cans for our canned food drive!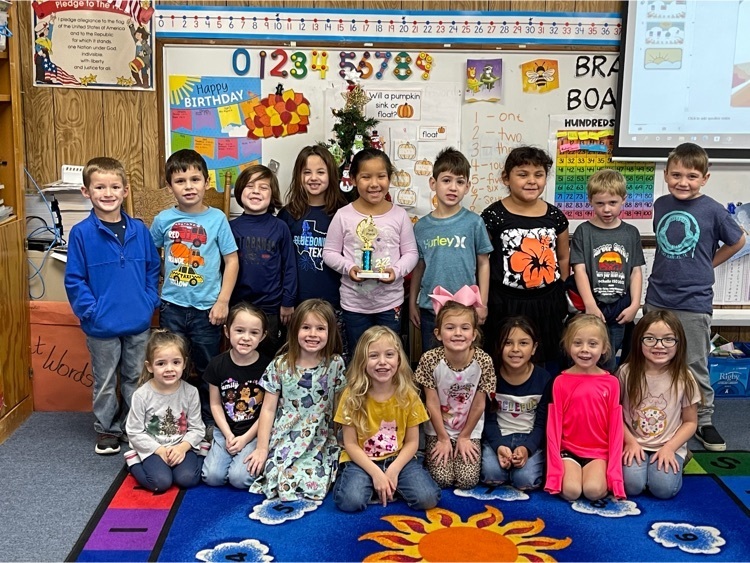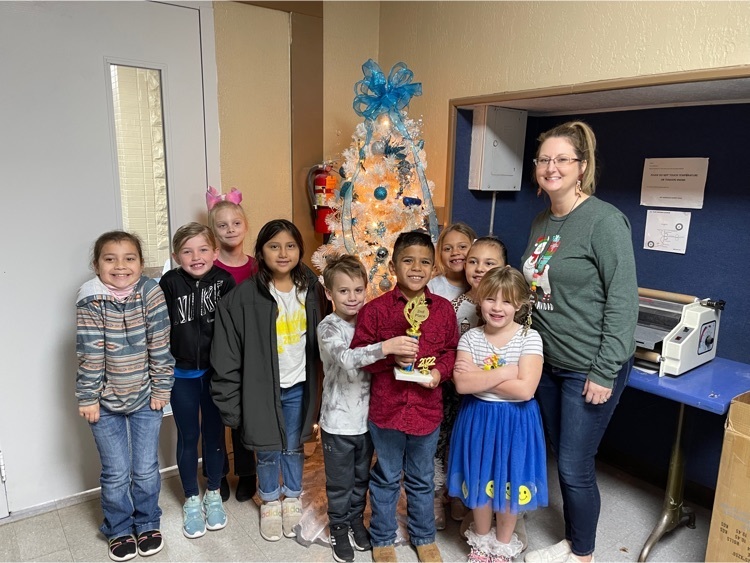 Reminder no JV game today (Eden no longer had enough) varsity girls start at 6 pm today!

This Thursday, our campus will be practicing both the crisis drill as well as the evacuation drill. The school will be practicing an active shooter scenario. The students will hear the words "gun man" over the loud speaker. Students can be picked up from the East Sweden Community Center at approximately 10:30AM. We are asking parents that pick-up students to enter East Sweden from CR 412 and exit from CR 414 (the two photos attached show how traffic will flow). A picture ID is REQUIRED to pick up your child; only individuals authorized to pick up students may do so. Any child not picked up at East Sweden by 11:20AM will be returned to school. Once back on campus, high school students that drive (and their siblings if they transport younger siblings) will be able to leave campus. All other students will eat lunch on campus (from 11:30AM to 12:00PM). Parents may pick up students from school at 12:00PM; buses will leave campus and take the normal routes at 12:00PM. Our teachers and staff, as we have always done, will debrief the drills when we return to campus and will work to make modifications that enhance our crisis and evacuation procedures. We wish all of our Hornets and Hornet Community a very Merry Christmas and look forward to seeing everyone at 7:55AM on January 3rd, 2023.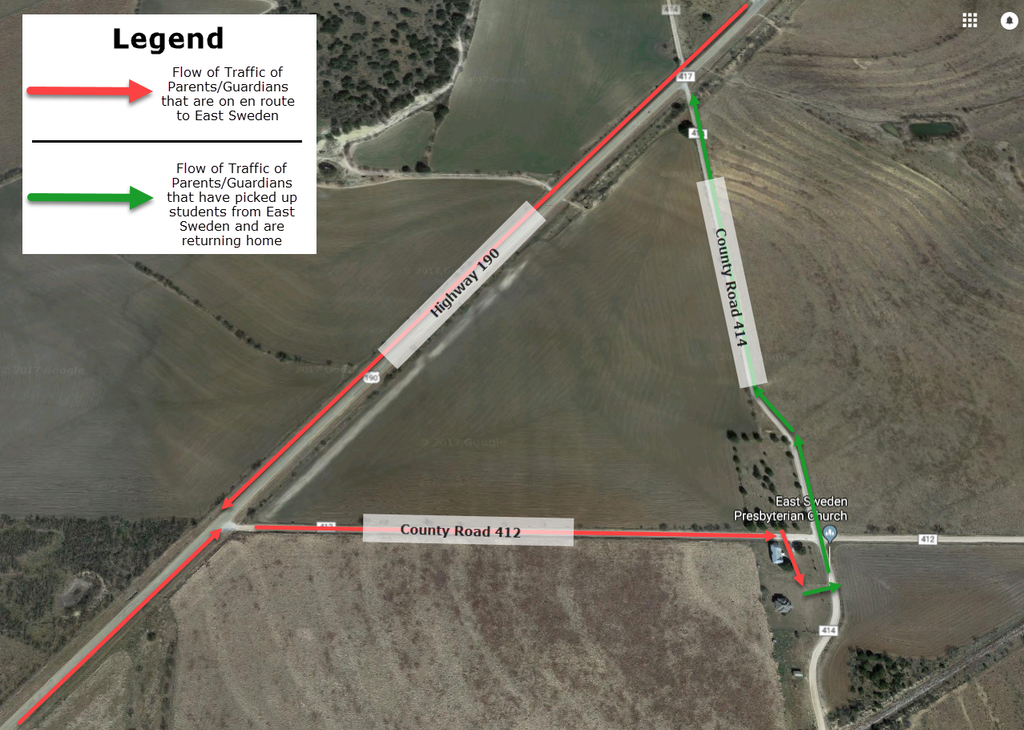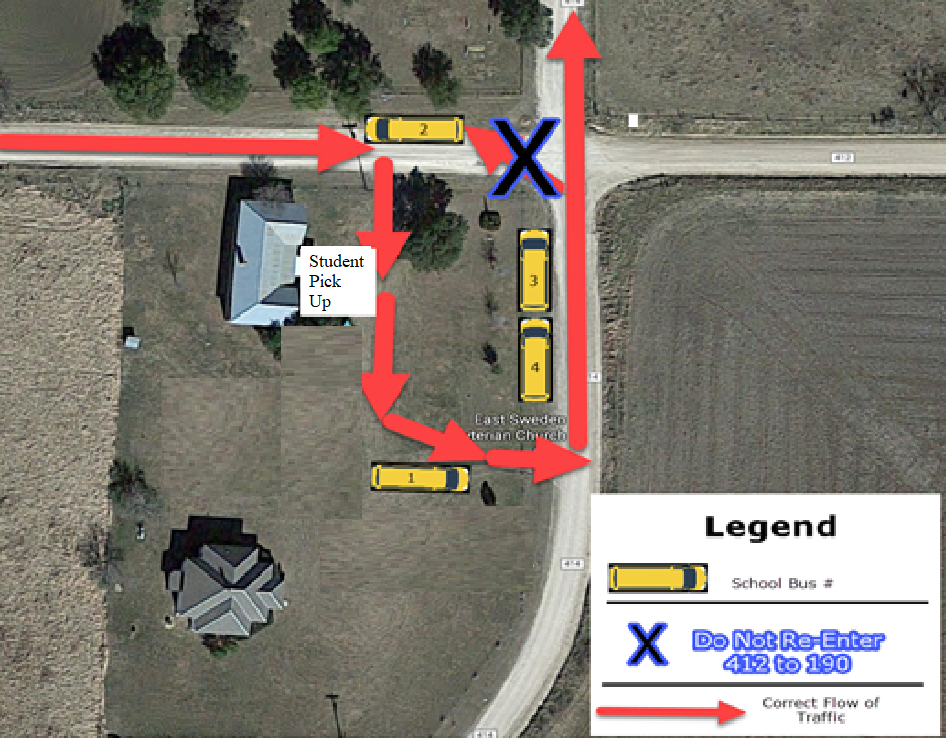 Great job done by all of our students at Rochelle ISD. We collected a little under 1,000 items for our canned food drive - this is absolutely amazing! A special congrats to our Kindergarten, 1st grade, and 3rd grade classes for bringing the most food - these three classes will receive a party in the spring.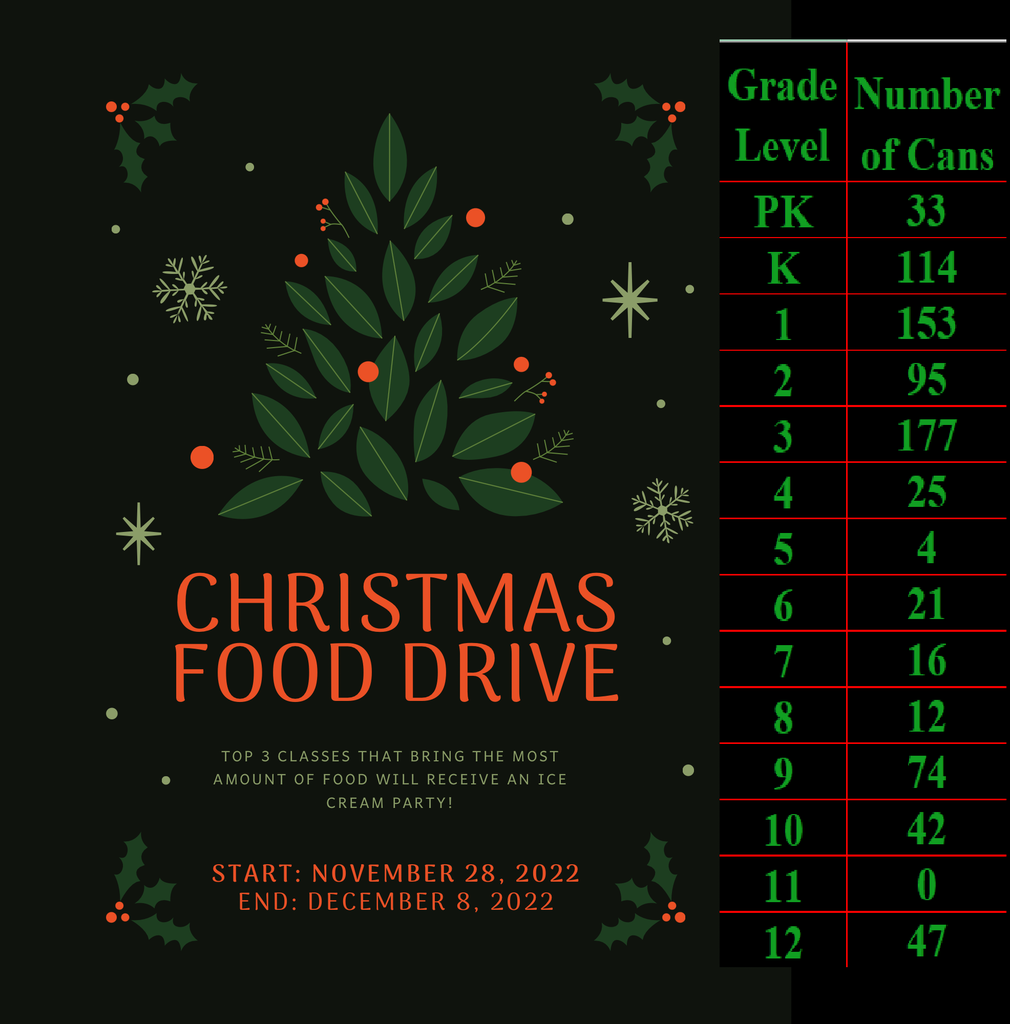 Here is the semester exam schedule for this week.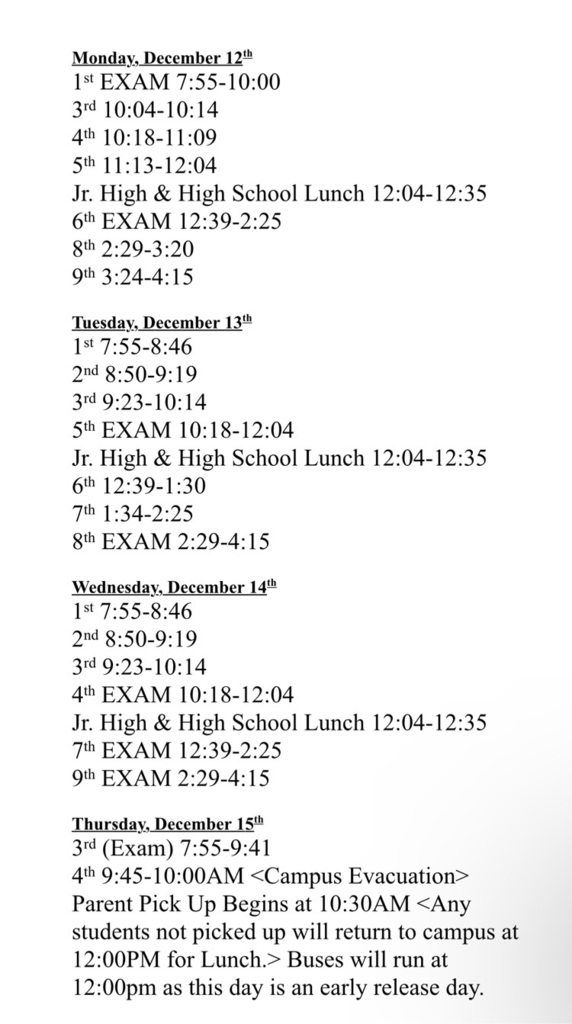 With junior high early morning practice canceled this week and semester exams scheduled, junior high students will need to be dropped off at the cafeteria before school. Any junior high student wanting to eat breakfast will need to eat breakfast before school in the cafeteria.

Due to a conflict with Richland Springs, we will be flipping sites and tomorrows JH game will be in Richland starting at 4 JH Girls and 5 JH boys.
Due to Semester Exams there will be NO Early Morning Practice for JH this week! We will see everyone at normal start time.
Hornets came out with a win of 54 to 43 against Gustine giving them 3rd place! Well done boys!