JH kids helping spread new mulch on elementary playground.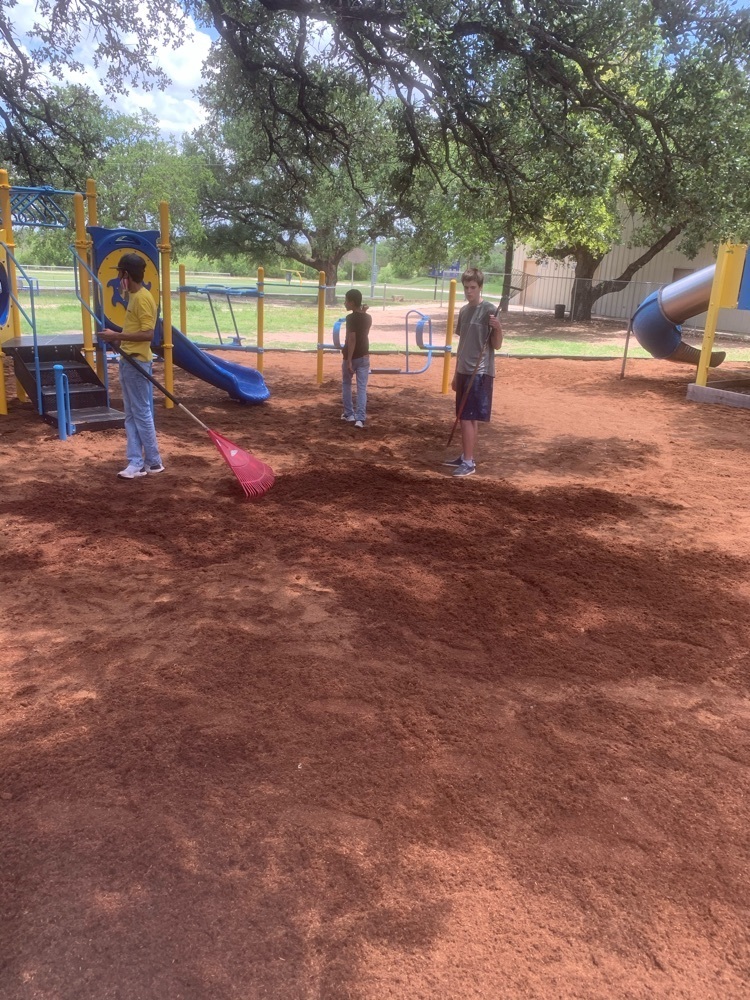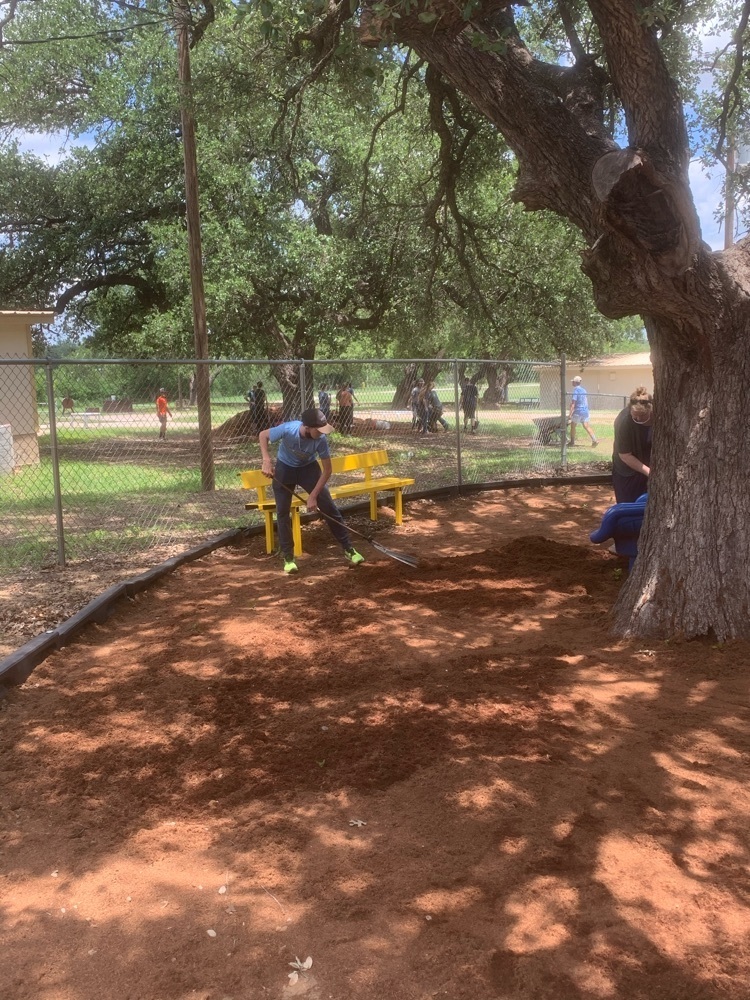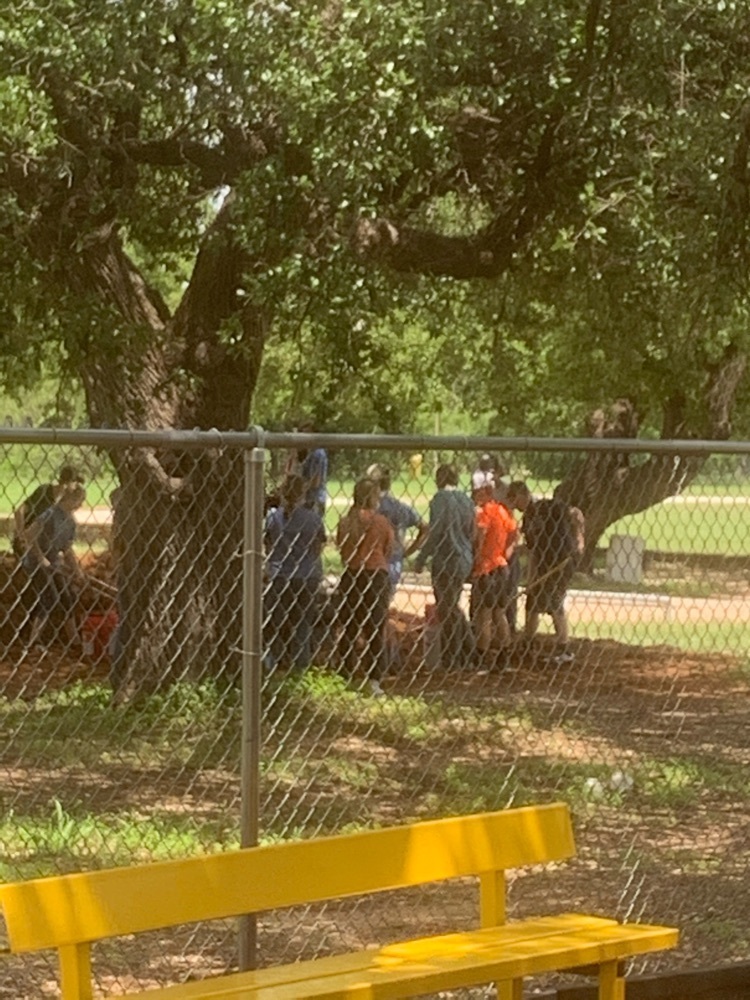 Banking 101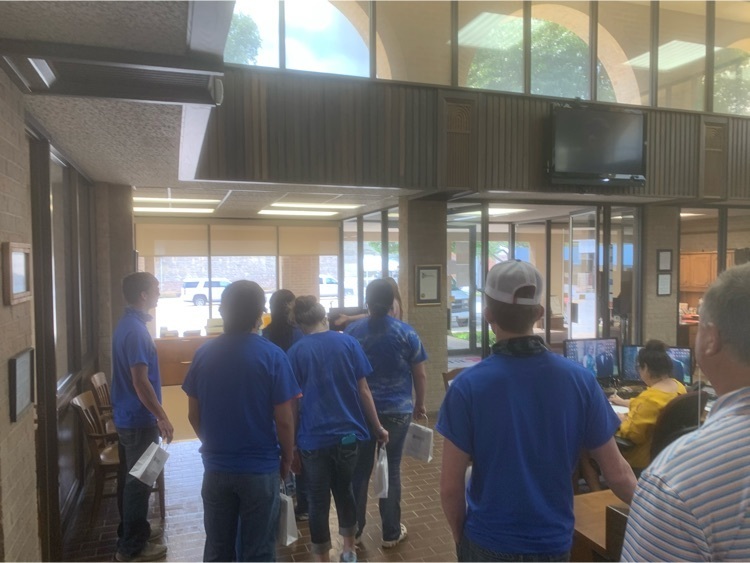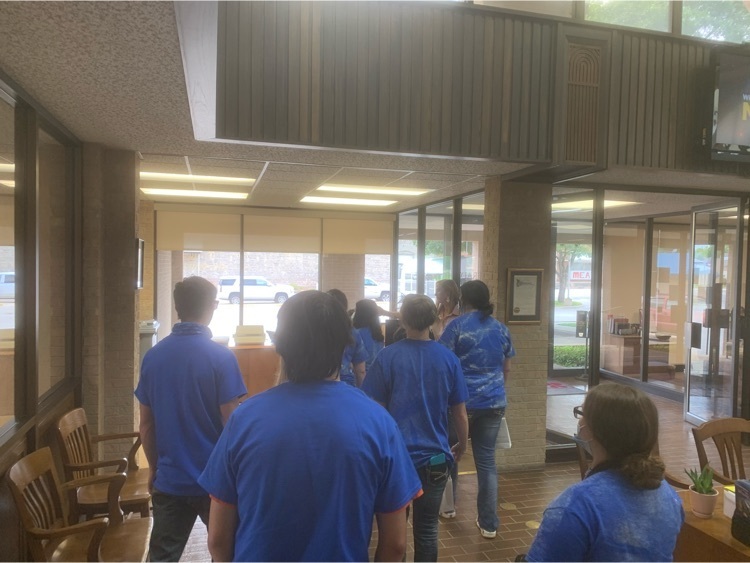 Learning table etiquette at Macs. Thanks to Regina and her staff for helping us. How to use forks, napkins and manners.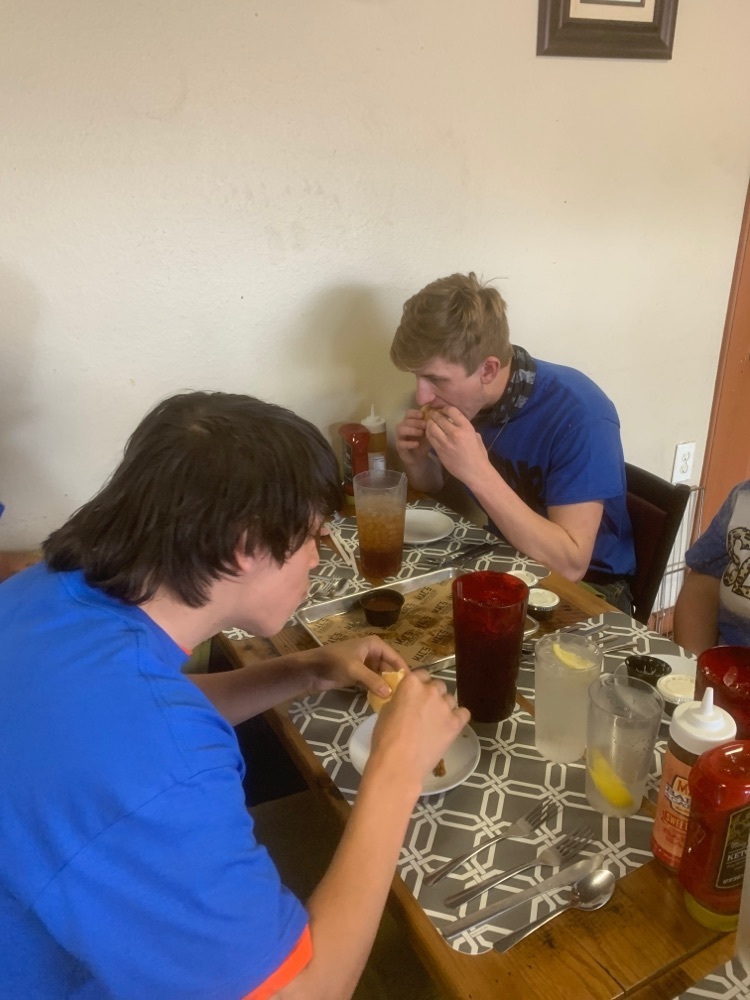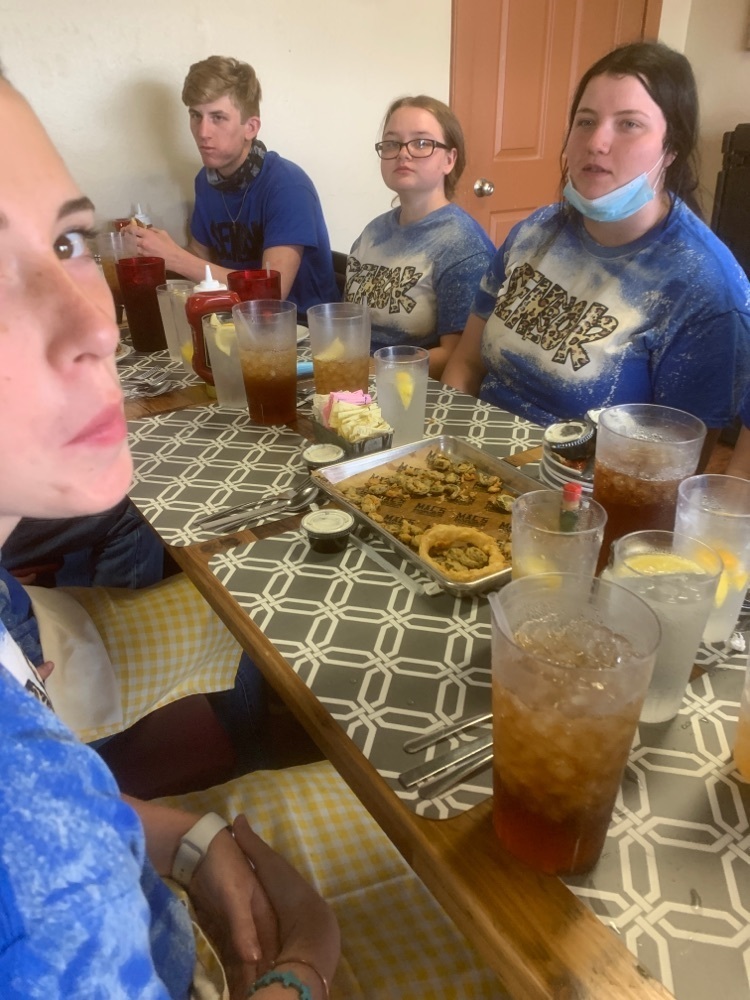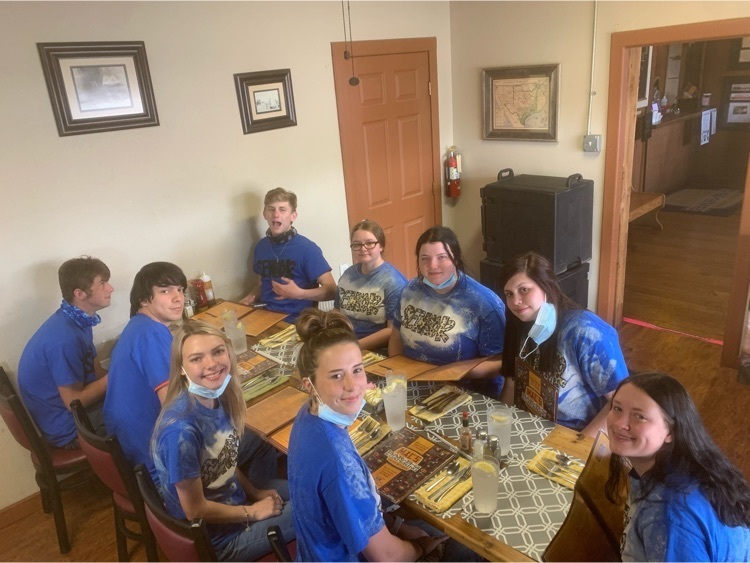 What does it take to get a loan when your a senior? Brady National taught the seniors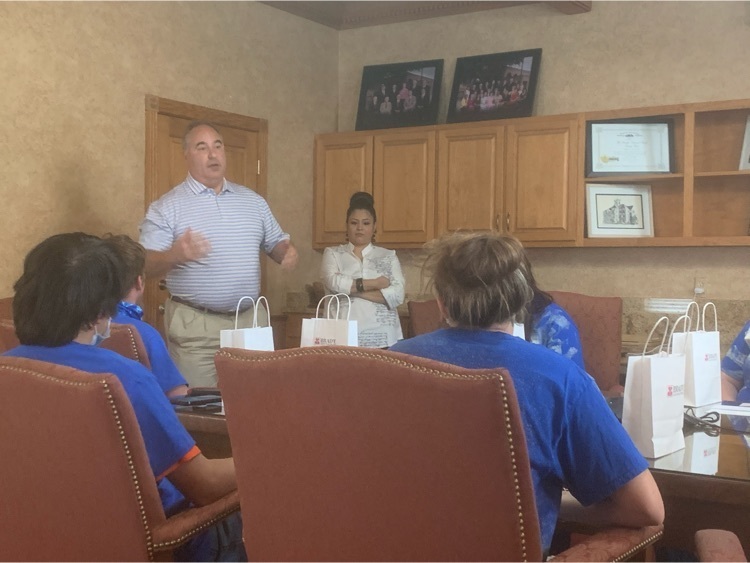 Learning how to manage money. Thanks to Brady National Bank for hosting us and teaching us.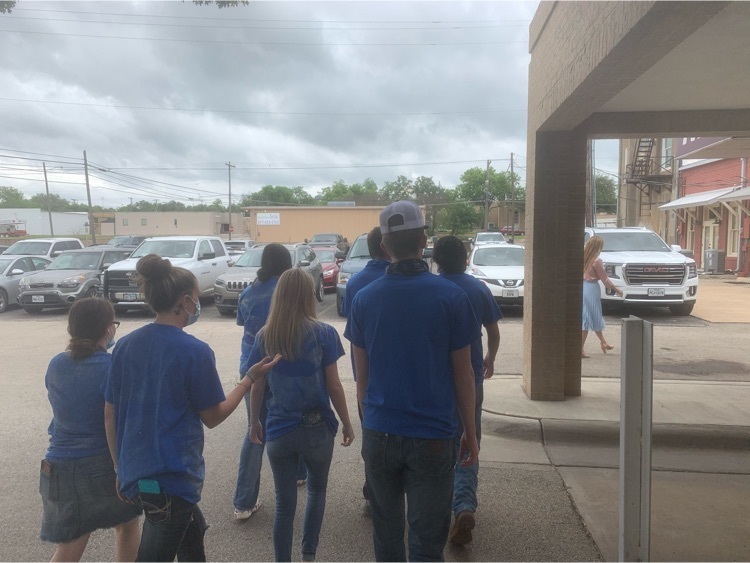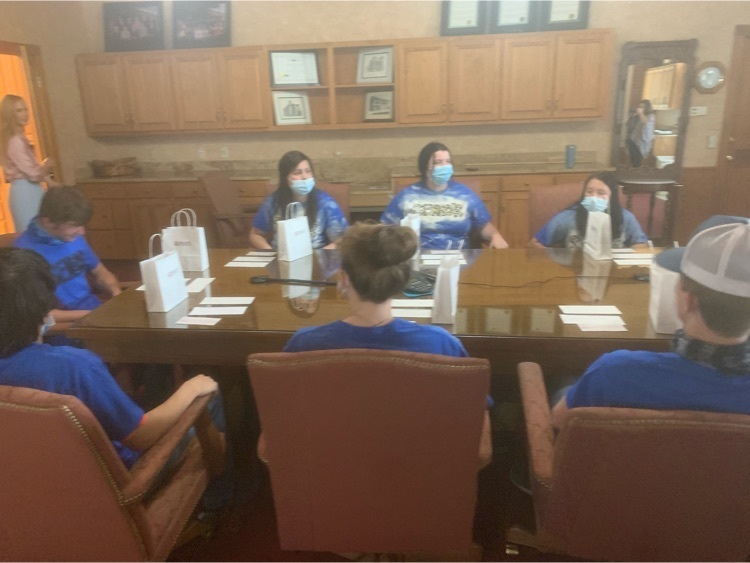 Tires, oil oh no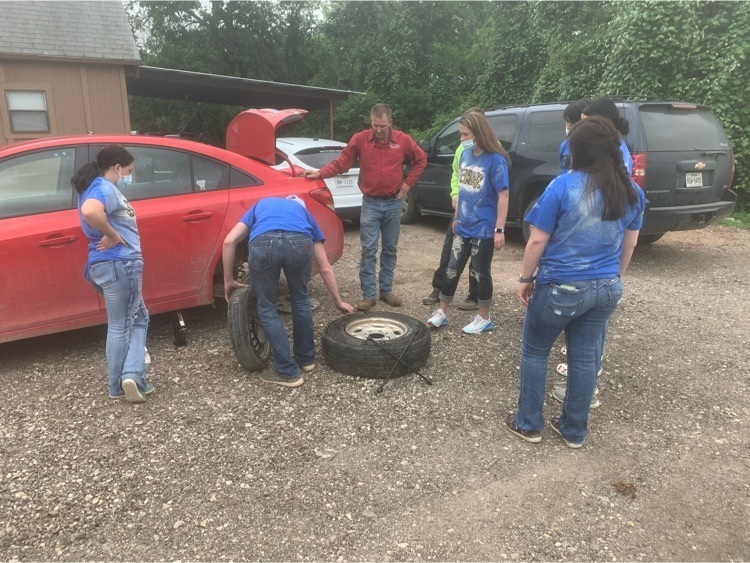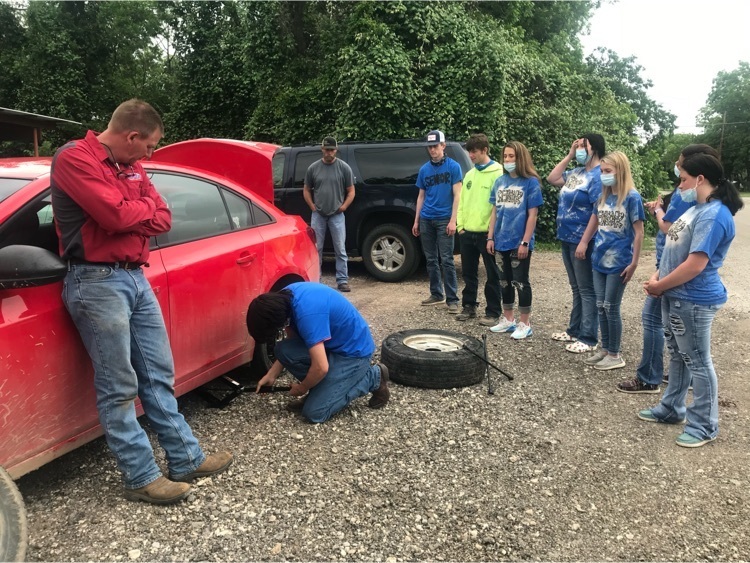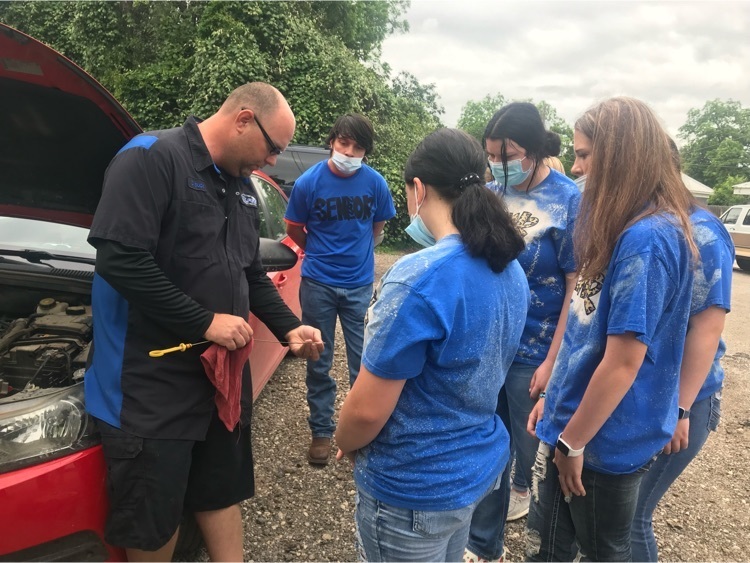 Farm Bureau agent Ricci Jones teaching seniors on how to get insurance

How to change a tire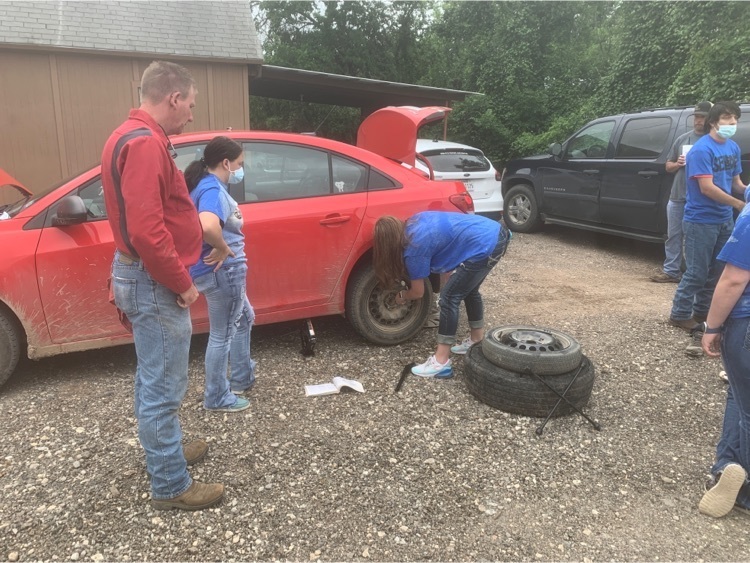 Senior learning some life skills before we send them off. Thanks Mike Wolfe and Wolfe towing.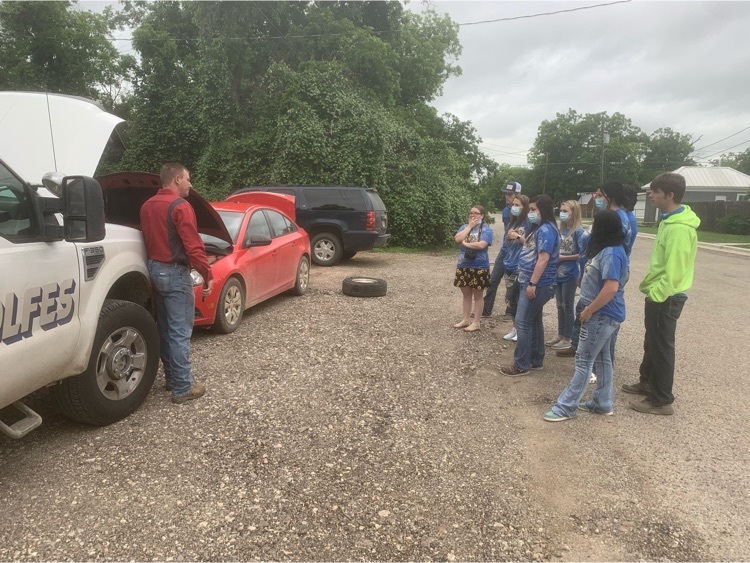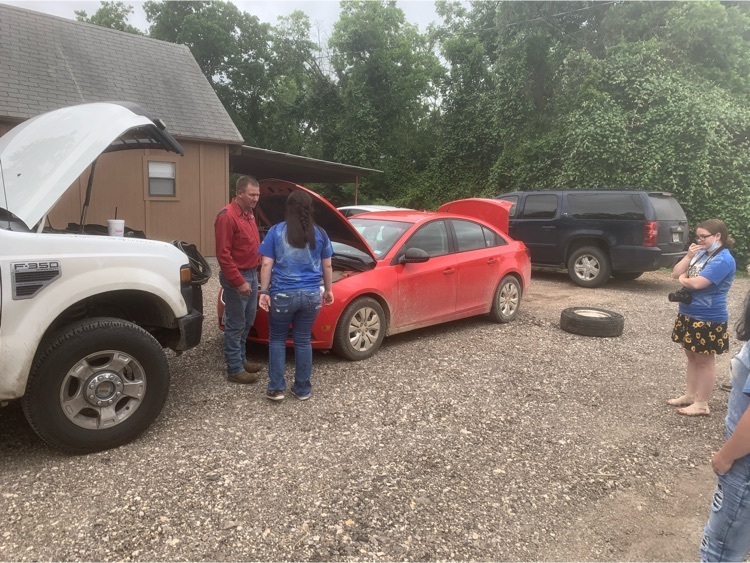 Senior learning some life skills before we send them off. Thanks Mike Wolfe and Wolfe towing.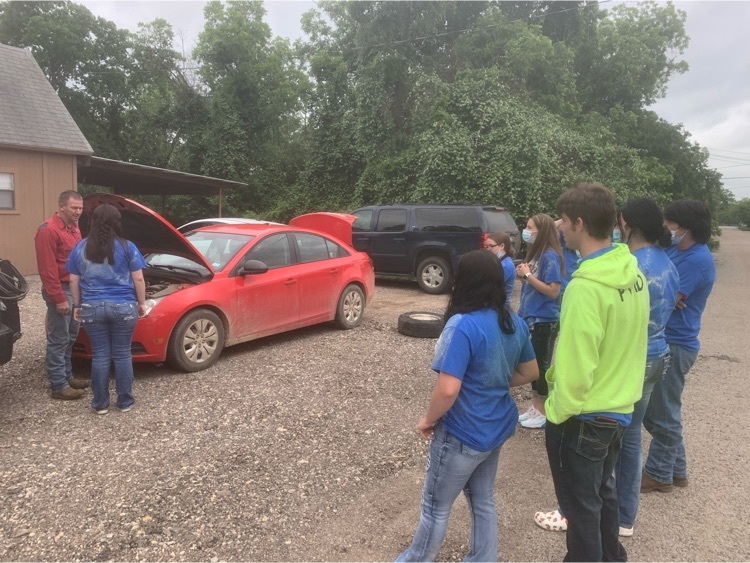 Hs boys 6 on 6 and girls 5 on 5 starting at 6 in Cherokee

A special thanks to the Rochelle Baptist church for the wonderful Baccalaureate Service this morning for our seniors.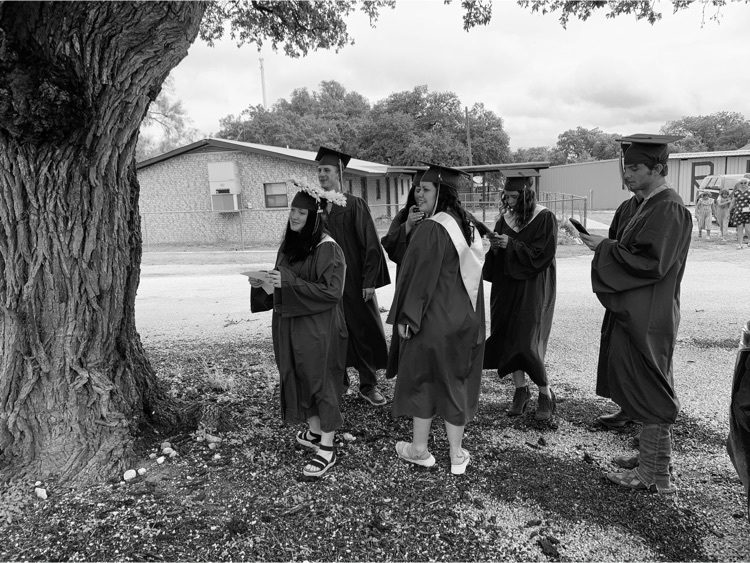 Our final week of the 2020-2021 school year kicks off tomorrow, Monday, with a mini-Community Day with our high school students in the morning along with a barbecue competition between the freshman, sophomores, juniors, and seniors. In the afternoon, our junior high and elementary students will be competing in a couple of activities in the afternoon (both inside and outside) with their individual classes. Elementary students are encouraged to bring sunscreen and their water bottles for the afternoon activities. As a reminder, our campus remains closed to visitors as we continue to observe the COVID-19 restrictions that have been in place this year. As a reminder, Wednesday's athletic luncheon will be streamed, due to the continued observation of the restrictions, starting at approximately 11:15AM on the school's Facebook page (
https://www.facebook.com/rochelle.isd
) as well as Thursday's awards ceremonies at 10AM (high school), 2PM (elementary), & 3PM (junior high).
Have you bought our 2020-2021 Yearbook? Guess what... We only have 8 copies left before we sell out! Fill out your order forms and give them to either Mrs. Wolfe or Mr. Duncan this week before they are all gone! #ChooseRochelle #OhTheGamesWe'vePlayed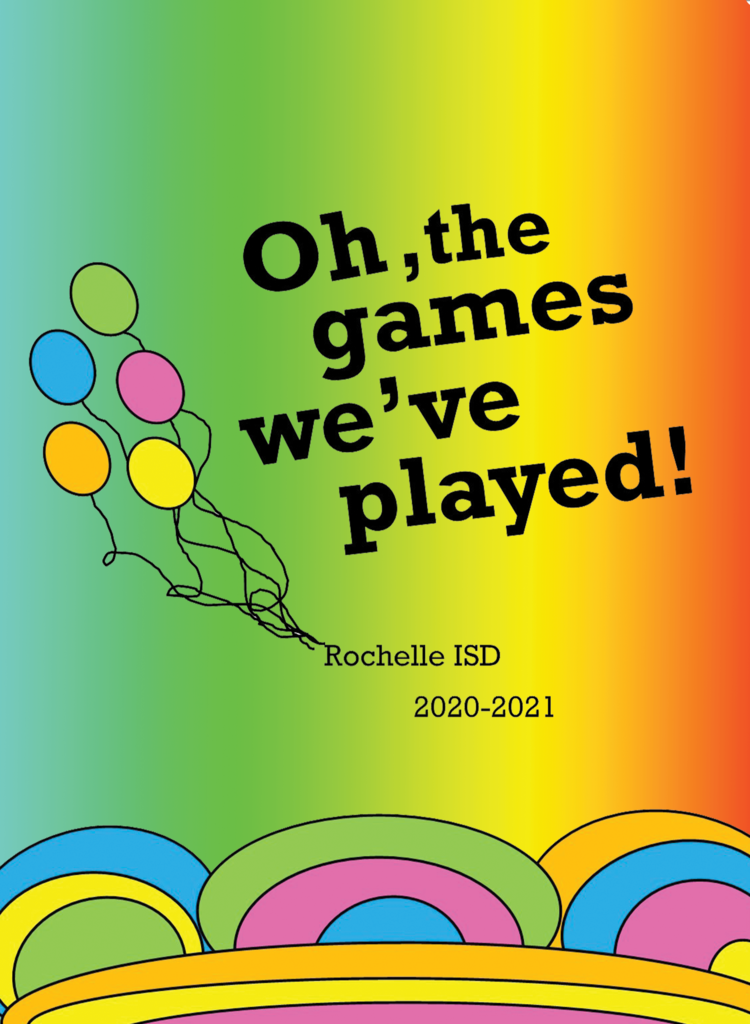 A special congratulations to Rochelle ISD Dual Credit History Teacher and UIL Coach Mr. Rex Ewert for being selected as a recipient of the 2021 Outstanding Teaching of the Humanities Award. Along with this award, Mr. Ewert receives $5,000 and Rochelle ISD receives $1,000 to purchase humanities instructional materials. Congratulations Mr. Ewert! #ChooseRochelle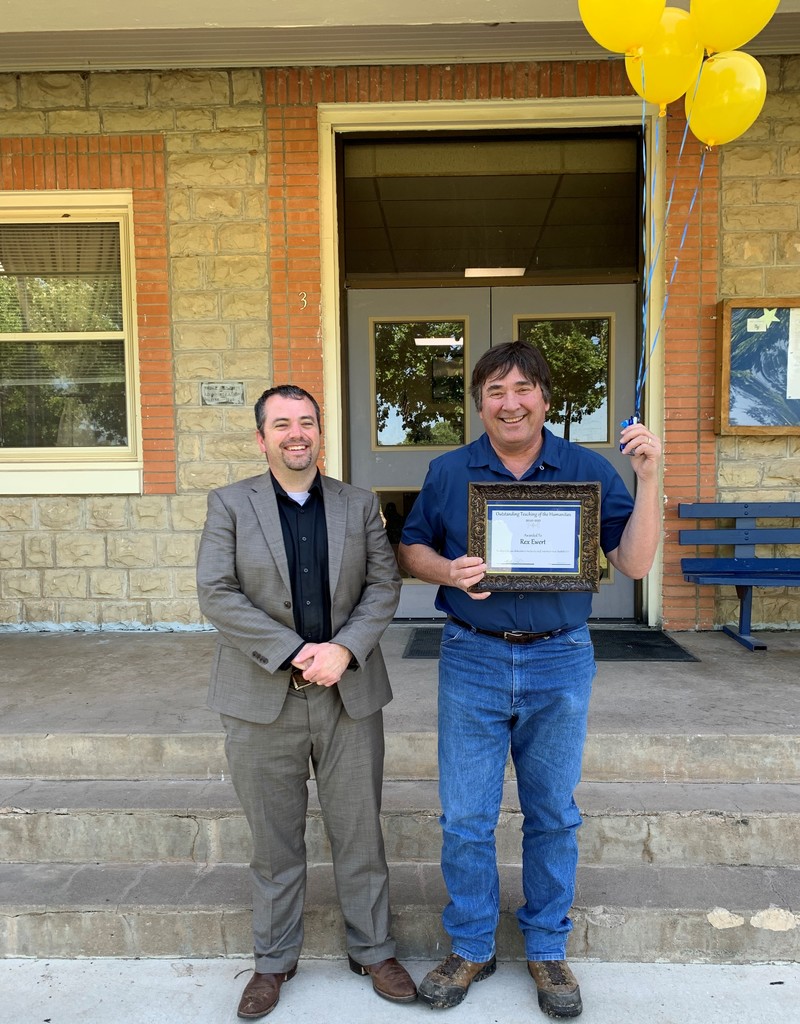 Senior Kaity Owens received a Sonic Gift Card for Perfect Attendance this week. Congratulations Kaity!

Congratulations to our Elementary Teacher of the Year, Mrs. King, and to our Secondary Teacher of the Year, Mrs. Turk. Both of these amazing teachers have been nominated to apply for the Region 15 Teacher of the Year Award. Congratulations Mrs. Turk and Mrs. King! #ChooseRochelle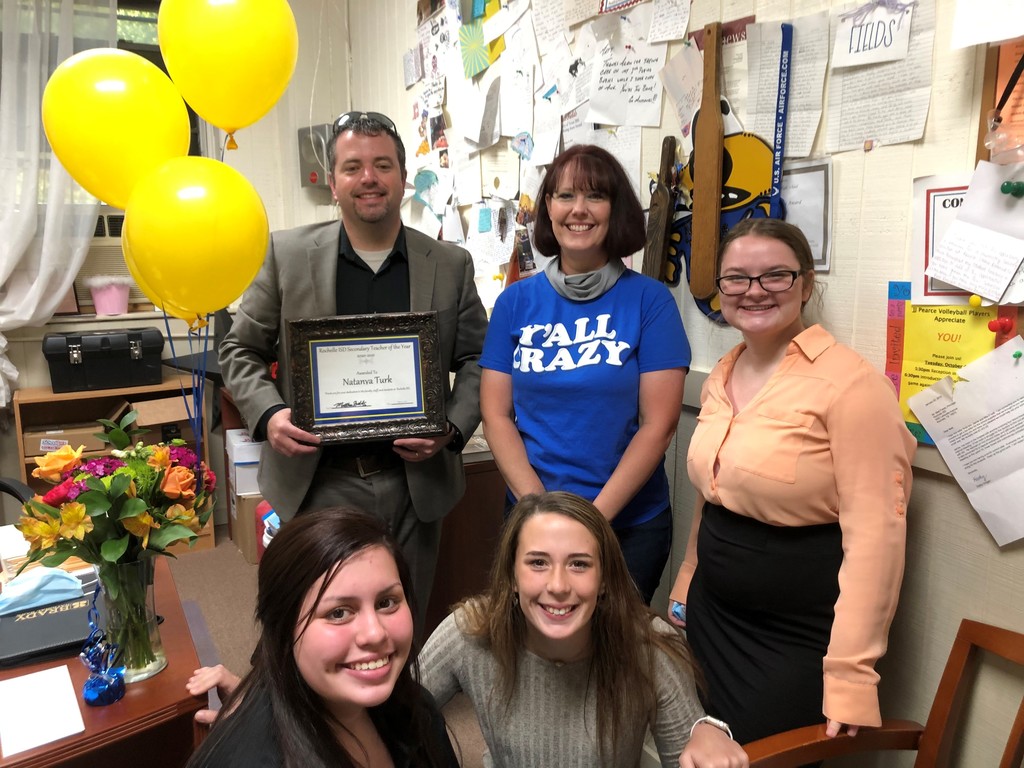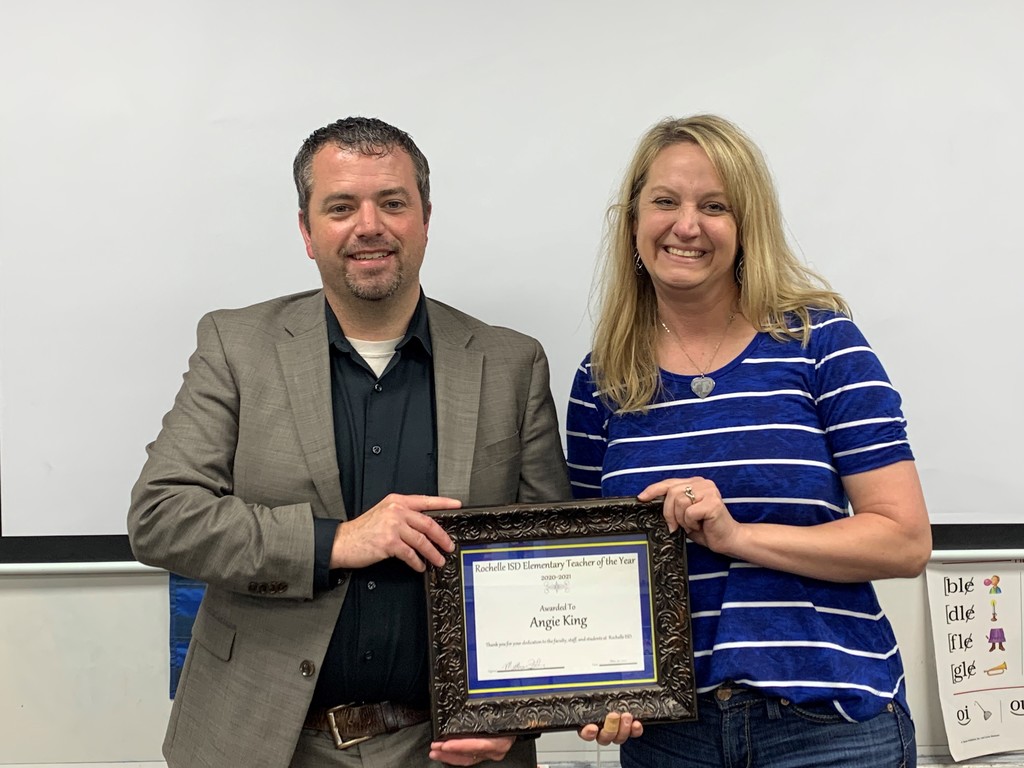 We are getting closer to graduation! We just love this photo and wanted to share it with the Rochelle ISD Community. Happy Thursday! #ChooseRochelle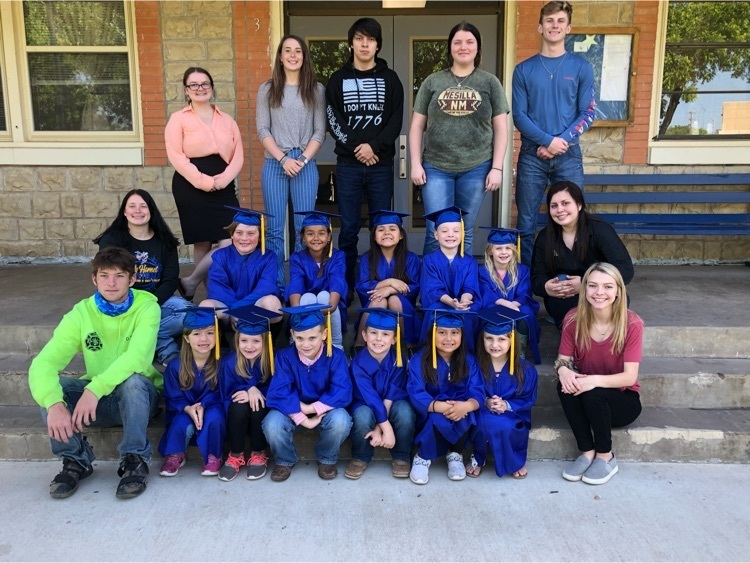 We have an amazingly busy week next week as we reach the end of this year. We wanted to take some time to share our plans for next week with the Rochelle ISD community as we finalize plans for next week. Our campus continues to abide by the restrictions we have had in place this year which does have an effect on the end of the year events. We do sincerely value honoring our students through assemblies, ceremonies, and banquets and want to continue to do so even though restrictions remain in place. Some of our events are closed to the public given those restrictions; in such cases, we will be streaming those events at the scheduled time on our Facebook page. The Rite of Passage Ceremony (8th Grade Graduation) takes place next Thursday, May 27th, at 7:30PM at Hornet Stadium. Senior Graduation for the Class of 2021 takes place next Friday, May 28th, at 7:30PM at Hornet Stadium. Both of these graduations are open to the public; there is no limit on attendance nor is there a mask requirement at both of these graduations. Kindergarten and 1st Grade graduations are scheduled for next Wednesday (Kindergarten graduation is at 2PM and 1st grade's graduation time will be 3PM). Both Mrs. Allgood and Ms. Adams will be sharing information about both graduations by the end of this week. We will be hosting both of them in the cafeteria (there will be a guest limit of five for both the Kindergarten and 1st grade graduation ceremonies and all guests will need to wear masks due to the continued COVID restrictions). Students in 1st grade and Kindergarten will be dismissed at the conclusion of their ceremonies for the remainder of the day, but they will need to be present for a full day of school the following day, Thursday, May 27th to pack up their items, check-in technology, and close-out their school year. The High School Athletics Banquet, historically hosted in the evening, has been moved to a daytime event due to the continued restrictions in place. We will be broadcasting/streaming this event on our Facebook page
https://www.facebook.com/rochelle.isd
. The High School Athletics Banquet is scheduled to take place next Wednesday, May 26th starting at approximately 11:30AM. Given the restrictions in place, this event will be a closed event with only students and school personnel attending. The end of the year Awards Ceremonies will take place on Thursday, May 28th at 10AM for high school, 2PM for elementary, and 3PM for junior high. We will be broadcasting/streaming these ceremonies on our Facebook page
https://www.facebook.com/rochelle.isd
. Given the restrictions in place, these ceremonies will be closed events as well with only students and school personnel attending. We appreciate the community's support as we conclude this very unique year. We, as a community, have faced a lot of unknowns and continue to overcome them all with the support of our staff, teachers, students, parents, and community members. If you have any questions, please email Mr. Fields at
mfields@rochelleisd.net
or 325-243-5224.