On Monday, August 15th, the Texas Education Agency (TEA) released the accountability ratings for school districts across Texas. The TEA had not released school and school district ratings since August of 2019 due to the COVID-19 pandemic. Rochelle ISD received their accountability report this week along with all of the other districts in the state of Teas. We are excited to share that for the 2021-2022 school year, Rochelle ISD received an 'A' rating!
Though an 'A' rating is something most certainly worthy of celebrating – there's much more to celebrate! Our total accountability score for this past school year was a 99 (out of a total of 100 possible points). This score of a 99 (which was also given to Lovejoy ISD in north Texas) is the highest score out of all of the traditional public-school districts (non-charter school districts) in the entire state of Texas.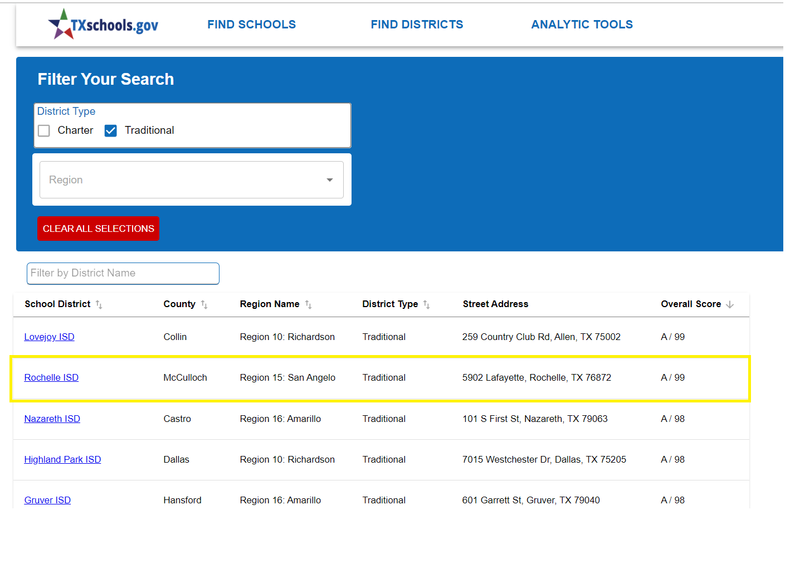 Rochelle ISD has stellar ratings in each of the three main performance categories that are used to determine the overall rating for districts.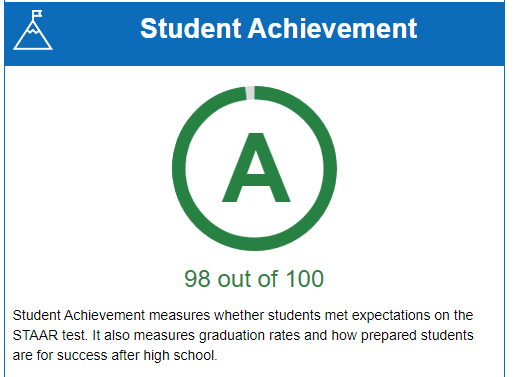 The State of Texas has identified seven measures that directly correlate to student and school success. These seven measures, also referred to as Distinctions, can be individually earned by schools based upon student performance in each of the seven measures. Rochelle ISD earned all seven distinctions in the 2021-2022 school year!